UK Sikhs remain invisible victims of 'anti-Muslim' hate crime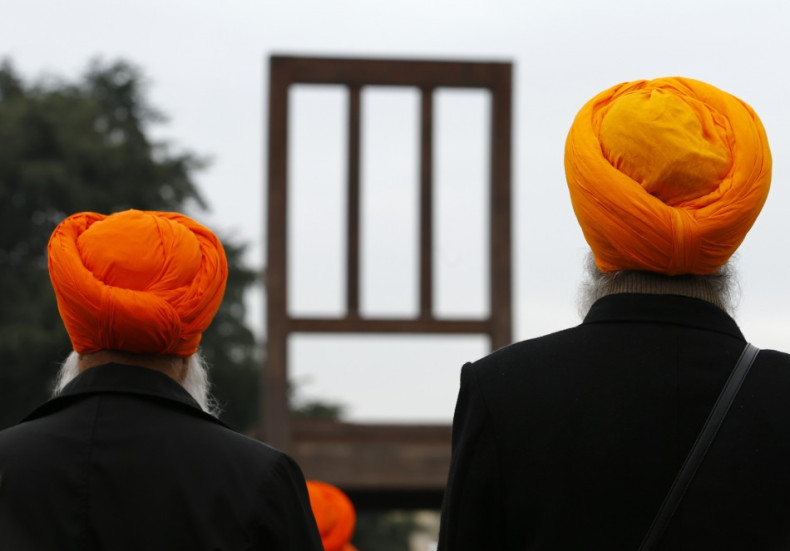 London mayoral hopeful Sadiq Khan recently reached out to London's 125,000 strong Sikh community in a speech at Trafalgar Square, during which he pledged to make sure that hate crimes against the community were properly documented.
After offering the traditional Sikh greeting: "Waheguru Ji Ka Khalsa Waheguru Ji Ki Fateh", the Labour MP for Tooting went on to tell his audience: "Some crimes where Sikhs are targeted are wrongly recorded by the police as Islamophobic incidents due to mistaken identity. If I'm mayor I will make sure crimes against Sikhs are properly recorded [as] hate crime[s]."
It has been a decade since the 7/7 bombings of 2005, when home-grown terrorists brought murder and mayhem to the streets of Britain. The backlash from the attack was swift, with 269 religious hate crimes in the three weeks after 7/7, compared with 40 in the same period in 2004, according to figures released by the Metropolitan police.
Indeed, the first place to be attacked in retribution was a Sikh temple, or gurdwara, in Kent. Two others were subsequently targeted, one in Merton and another in Leeds.
Fearing for their safety in London, and in order to avoid suspicion or worse still, physical assaults, some Sikhs wore t-shirts on the Tube emblazoned with the words, "Don't freak, I'm a Sikh".
A synonymous video, made to combat prejudice, was produced last year by a fashion blogger.
Fourteen years ago in the wake of 9/11, there were hundreds of incidents of violence against Sikhs in the US.
Despite practising Sikhism and originating from India, bigots continue to target Sikhs because they associate the Sikh turban (dastar)and beard with extremist Muslims like Osama Bin Laden or the Taliban.
Following the 2012 shooting of six Sikh worshippers in a gurdwara in Oak Creek, Wisconsin, Sikh advocacy groups lobbied for the separate monitoring of anti-Sikh hate crime. Activists pushed back on the assumption of 'mistaken identity' – suggesting it would not have mattered much to the Wisconsin gunman that he was killing Sikhs, rather than Muslims.
This year, the FBI released revised guidelines including tracking of hate crimes against Sikhs, Hindus, and Arab-Americans.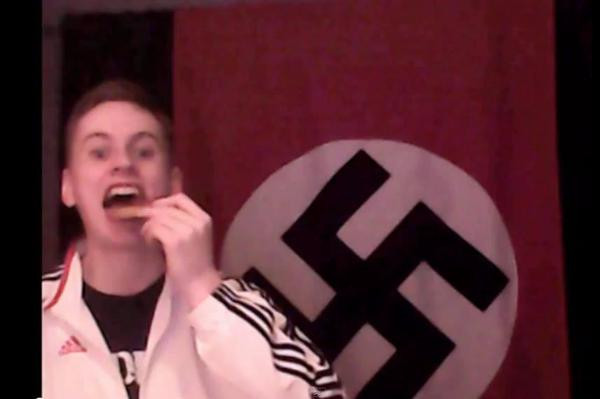 Zack Davies launched a vicious attack on a Sikh in a Tesco supermarket thinking he was Muslim
Twitter
Yet if anyone were to ask how big a problem Sikhs in Britain today face it would be impossible to say because hate crime against Sikhs is not separately monitored. This needs to change – and sooner rather than later.
As things stand, our elected leaders have pledged to record anti-Muslim hate crime across all police forces which will mirror provisions for the recording of anti-Semitic attacks. This means attacks on Muslims, like Jews will be quantifiable, but Sikhs will have to continue to guess the size of the problem.
Aside from sympathy and condemnation, little tangible progress has been made since 9/11, to help establish both the extent of the problem and motivation behind the attacks.
Muslim organisations have historically been given significant funds from the government to monitor anti-Muslim hate crime. The Department for Communities and Local Government provided initial start-up grant funding to Tell MAMA of £395,500 between January 2012 and September 2013. Sadly, government funding was later withdrawn due to concerns about its methods.
In contrast Sikh groups have not been provided with any start-up grants for hate crime monitoring. This is an important platform, especially in scenarios where individuals are more comfortable talking to intermediaries rather than the police directly.
In recent years there have been some abhorrent incidents of race hate against Sikhs. Prominent stories include an incident involving a party of Sikhs from Luton whose coach caught fire and were told to step back into the inferno by passing motorists.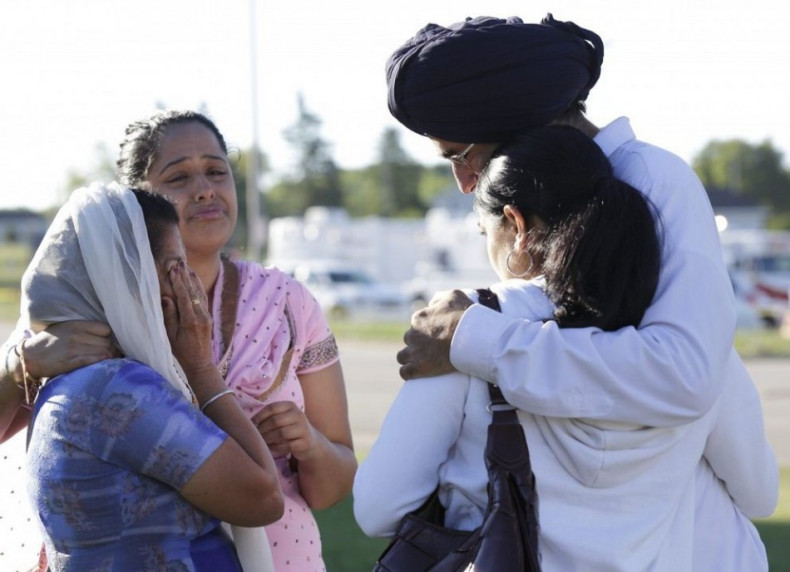 Then there was the senseless attack on an elderly Sikh in Coventry, who later died in hospital, and the burning of a Sikh taxi driver's turban in Bristol. Add into the toxic mix the backlash from Islamic extremism (especially after major terror attacks) and the fragility of modern day multiculturalism has resulted in significant difficulties for Britain's 400,000 plus Sikhs.
In June Zack Davies, a white supremacist inspired by 'Jihadi John' was found guilty of attempted murder, following a machete attack on a young Sikh dentist in Wales. Dr Sarandev Bhambra was assaulted whilst on his lunch break in Tesco, and if it hadn't been for the brave intervention of an ex-soldier, it's likely he wouldn't have survived.
Davies' motivation was revenge for the beheading of Fusilier Lee Rigby, who was killed by Muslim extremists outside Woolwich barracks. In a statement Dr Bhambra's family confirmed, "Sarandev was singled out because of the colour of his skin." Shamefully there were no attempts by ministers to allay fears of further copycat attacks on Britain's shaken Sikh minority.
Disappointingly, the predicament Sikh's face doesn't seem to resonate much with our elected leaders. A trawl through Hansard on the subject of 'Islamophobia' reveals that the majority of debates or Early Day Motions, fail to mention Sikhs at all. Common sense did prevail in a recent debate titled 'Islamophobia and the stigmatisation of young Muslims'.
Lord Singh of Wimbledon, referring to the machete attack in Wales said: "Does the Minister agree that hate crime is hate crime against any community, and that it should be tackled even-handedly, irrespective of the size of the community?"
America has given Sikh hate crime victims the dignity of being a statistic, it's now time Britain did the same.
---
Hardeep Singh is a freelance journalist and tweets from @singhtwo2
---