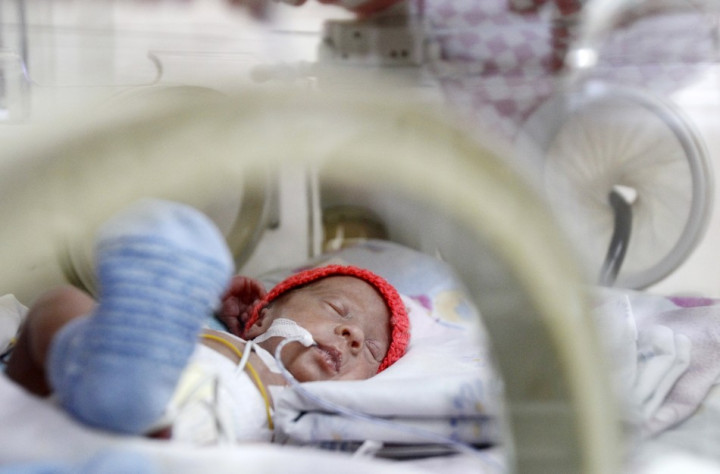 A British army soldier who had no idea that she was pregnant has given birth to a baby boy in Camp Bastion in Helmand province of war-torn Afghanistan.
The junior NCO at the Royal Artillery unit was rushed to the field hospital in Camp Bastion on complaints of "stomach pain".
"Mother and baby are both in a stable condition," said the Ministry of Defence. MoD officials have not revealed the identity of the service woman who was not involved in direct fighting.
The mother and the baby, born five weeks premature would be sent back to Britain in the coming days. A team of doctors from Oxford's John Radcliffe Hospital would be arriving at Afghanistan to accompany the mother and baby back to Britain.
The baby was conceived before her Afghanistan deployment. She told her superiors that she was not aware of her pregnancy at the time of her deployment on frontline duties.
"It is not military policy to allow servicewomen to deploy on operations if they are pregnant. In this instance the MoD was unaware of her pregnancy," said a MoD statement.
Before deployment, she had undergone gruelling fitness tests that included a forced eight-mile march carrying a 25lb pack.
"We've seen female British soldiers having to fly home because they're pregnant but this lady had absolutely no idea until she went into labour," a military source in Afghanistan told the Daily Mirror.
The delivery took place at the field hospital where wounded soldiers are treated. A few days ago, Camp Bastion came under attack from Taliban militants on a suicide mission to target Prince Harry.
The latest incident is expected to invite fresh calls for more medical checks for women before frontline deployment.