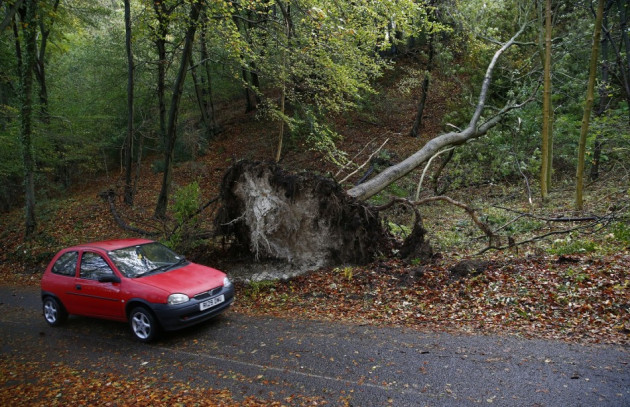 A 17-year-old girl has been killed in her sleep by a falling tree in Kent, police have confirmed.
The teenager died after the tree fell into her home in Hever following strong winds that have battered the UK.
The severe storm St Jude has seen winds of up to 100mph and has left thousands stranded and without power due to shortages and train suspensions.
A 50-year-old man has been killed in Watford after a tree fell on his car, the BBC reports.
A 14-year-old boy is also believed to have died after being swept out to sea in Sussex while playing in the surf on West Beach at Newhaven, East Sussex.
The search for the boy was called off due to the severe weather but will resume once conditions improve.
A Sussex Police spokesman said: "This is a very distressing incident and everything possible is being done to try to find the boy."
Chief inspector Katy Woolford added; "Both we and the Coastguard have received reports during the afternoon of people being dangerously near water edge in places as far apart as Seaford and Brighton.
"Please, at least until the imminent severe weather abates, stay clear of the seashore for your own safety, and in order to help the emergency services to be available to deal with other incidents."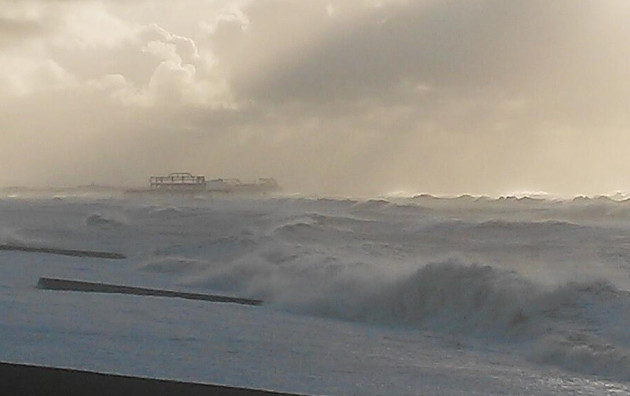 Two ferries are currently stranded off the coast of Dover unable to get into the port. Around 450 people are believed to be on the boats, French media is reporting.
The harbour master at Calais said: "Two ferries are blocked due to the closure of Dover port, one carrying 398 passengers and the other 65. The situation is under control.''
Cross Channel services were suspended earlier today due to the strong winds, but has since re-opened.
The Port was closed due to adverse weather conditions and concerns over customer and staff safety," a statement said. "The Port and ferry operators will now continue to work together to ensure that the terminal remains open and services are running with minimum disruption ... Please note that there may be initial delays to services as the Port re-opens."
At least 220,000 homes across the UK are currently without power, UK Energy Networks, which represents power companies, has confirmed.
"Latest figures show 220,000 off supply currently. Engineers are braving challenging conditions to get people reconnected asap," the company said.
READ:
UK Weather Latest: 99mph Winds Shut Down Train Network
UK Weather Transport Chaos: 50% of England Paralysed
London Transport: Superstorm Hits Northern, Jubilee, Central, Piccadilly and Bakerloo Lines
UK Superstorm: St Jude Leaves Trail of Destruction [PHOTOS]