A British man is to appear in a Nevada court after he told police that he wanted to shoot and kill Donald Trump.
Court papers show that Michael Steven Sandford, 20, went to a Trump rally on Saturday 18 June at the Treasure Island Casino in Las Vegas where he approached a police officer to say he wanted an autograph from the billionaire Republican candidate.
Sandford is said to have grabbed the handle of an officer's gun to steal it but he was arrested.
Sandford is charged with an act of violence on restricted grounds and was apprehended with a British driver's licence on him. Prosecutors claim he told a special agent he had moved to the US about 18 months ago to live in Hoboken, New Jersey, on the fringes of New York City.
According to court papers seen by AP he had driven to San Bernardino, California before heading to Las Vegas on 16 June.
He told officers he had been planning to assassinate the politician for about a year, adding that he was sure he would die in the assassination attempt and only be able to fire one or two rounds.
To practice his shooting, he told authorities he went to the Battlefield Vegas shooting range on 17 June, firing 20 rounds from a 9mm Glock pistol to learn how to use it.
Detectives say they have visited the range to confirm Sandford's visit. He also told police that if his attempt failed, then he had reserved a ticket for a Trump rally in Phoenix as Plan B.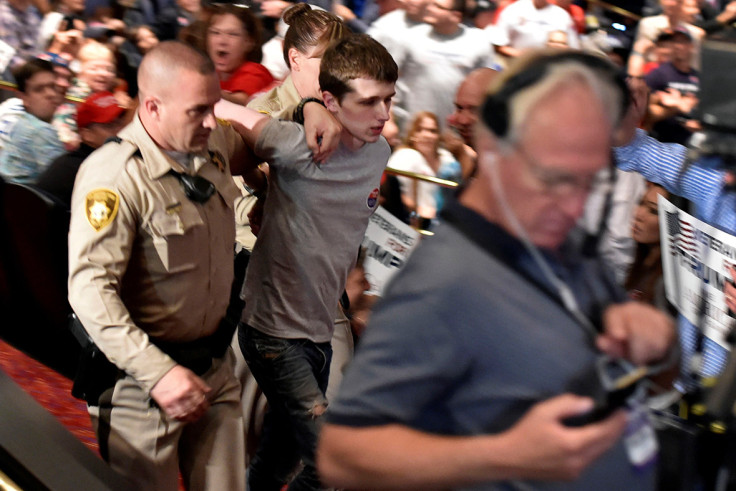 On 20 June, Trump announced staff changes that will include campaign manager Corey Lewandowski leaving the GOP nominee's team. There are just weeks to go until the Republican convention, in which Trump is currently expected to be announced as the official GOP presidential candidate for the November election.