The teenager whose disappearance in Dundee's blizzard conditions sparked panic has been found.
After a 27-hour police search, 14-year-old Josh Lindsay was traced. Police said he was found "safe and well" on Thursday afternoon (1 March), providing no further details.
The teenager had last been seen around 9am on Wednesday (28 February) in Dundee, Scotland, where temperatures dropped below zero overnight.
Weather conditions in east Scotland have been described as "life-threatening" and a red alert has been issued following heavy snowfall and very strong winds.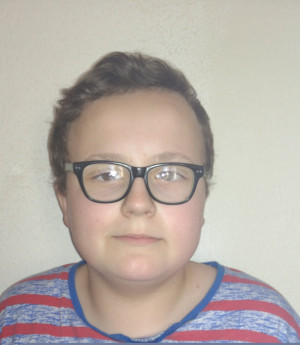 Police started searching for the teenager in the afternoon. They searched through the night, but said on Thursday morning (1 March) that Lindsay had not been found.
"Josh is described as stocky build, short dark hair and wears glasses, he was last seen wearing a black padded adidas jacket with grey hooded top underneath and grey jogging bottoms," police said in a statement on their Facebook page.
"We would also encourage Josh to make contact with a family member or police to advise of his whereabouts in order that we can establish his safety and well-being," the statement read, adding that anyone with information about the teenager's whereabouts should call 101 quoting incident number 1362 28/02/2018.
The 'Beast from the East' has battered the UK in recent days, with heavy snowfall and icy conditions causing major travel disruption.
Emergency crews have been sent to free hundreds of motorists who remain stranded on the M80 north of Glasgow and train journeys across the country have been suspended.
In Sunderland, dedicated medical staff camped out overnight in the carpark so that they could be in hospital the next day to treat patients.
"Can you believe many of our amazing staff are sleeping in the hospital tonight so they can care for patients tomorrow?!" the City Hospitals Sunderland NHS Foundation Trust wrote on Facebook.