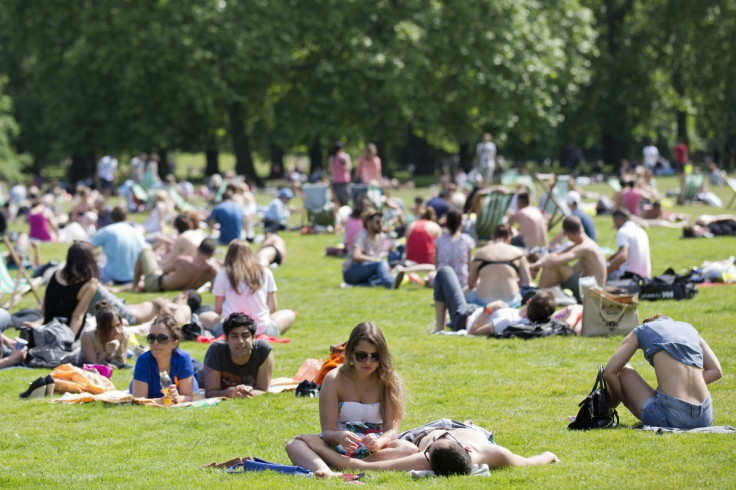 Forecasters have predicted highs of 18C in parts of the UK this weekend as temperatures rise above the seasonal average. While the Midlands and Wales are also expected to see some high temperatures, London and the south-east is set to enjoy the best of the weather.
Although the weekend will begin with a cloudy start, by afternoon on Saturday (15 October) sunshine is set to kick in and the rest of the day is expected to feel considerably warmer. However, forecasters have also warned that Sunday (16 October) brings unsettled conditions with some rainfall for many in the south-east.
These will be interspersed with drier and brighter spells, with temperature remaining in the late teens until early next week. It comes after the UK had an exceptionally warm September, with the warmest day of the year recorded on 13 September when 34.4C was recorded in Kent.
While southern parts of the country are prepared for some warmer and dry conditions, Scotland and Northern Ireland are braced for weekend showers. The Met Office has issued a rain warning for Grampian and Central Tayside & Fife, predicting surface water flooding and a rise in river levels.
"An easterly airstream will bring frequent showers to eastern Scotland," a chief forecaster for the Met Office said. "It is likely to leave conditions more saturated such that the arrival of more persistent rain brings a greater risk of flooding on Saturday."
As much as 20-40mm of rain is expected to fall over the course of 48 hours, with up to 100mm accumulating over east-facing hills. The showers are likely to gradually clear away to the north before Sunday.
Last month, forecasters warned that Britain was braced for a colder than normal winter in 2016. While the UK has seen mild, wet and windy winters over the last three years, weather experts noted that the strong El Nino has now transitioned into a weaker La Nina in the ocean, giving way to extreme winter chill.
"As we look ahead to winter... the evidence does appear to suggest some colder risks in western Europe in December," said Dr Todd Crawford, chief meteorologist for the Weather Company. "The drastic change from El Nino conditions to weak La Nina conditions may help drive a different pattern this winter."