Parts of the UK could see temperatures reach 27C tomorrow (Friday) as the warm weather continues across the country.
Temperatures this week have hit 24C and will continue to rise until the weekend, after which things will start to cool down again.
Jonathan Powell, forecaster for Vantage Weather Services, told the Daily Express: "Britain is enjoying a major heat spike of the year.
"Quite possibly this could be the best burst of summer we see as it is not looking quite as good later this month.
"But temperatures are going to rise all week with the 80F (27C) possible on Friday, and maybe higher at the weekend."
A Met Office spokesperson said the warm weather should last until next week. "The warm weather is due to an area of high pressure over the UK at the moment and is giving us the lovely warm weather which should last into Monday.
"Temperatures should continue to range between late teens and mid-twenties depending on location with the Solent in Hampshire, London and Castle Derg in Northern Ireland expected to be up to 25C.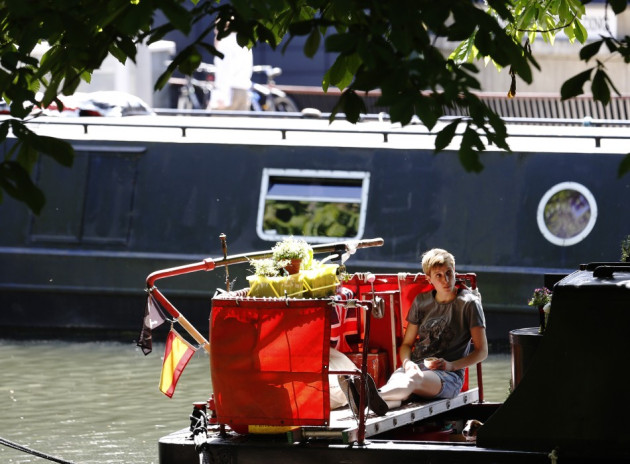 "Some thundery weather may move into the South West on Friday afternoon with a few showers. Clear skies in most places on Saturday and Sunday with cloud on Eastern coasts dispersing as the day progresses. Temperatures best in South."
Forecasters at the Weather Outlook said that the weekend should be reasonably warm but also noted that it will not last: "We do need to keep an eye on low pressure over the Bay of Biscay pushing wet weather across France and in our direction.
"It should stay just to the south of England, but the Channel Islands are more likely to see some rain. The fine spell of weather continues to look like breaking next week, but the timing and details remain uncertain."
Brian Gaze, founder of the Weather Outlook, added: "Definitely a barbecue and Pimms weekend on the way for many. Temperatures should be pretty reasonable, but not hot, so I hope I don't start receiving emails from people moaning they can't sleep."
The Met Office spokesperson said: "Monday similar to weekend but possibility of rain by Tuesday and more unsettled conditions."
The second half of June is expected to be changeable with more showers and longer spells of rain at times, the Weather Outlook added.