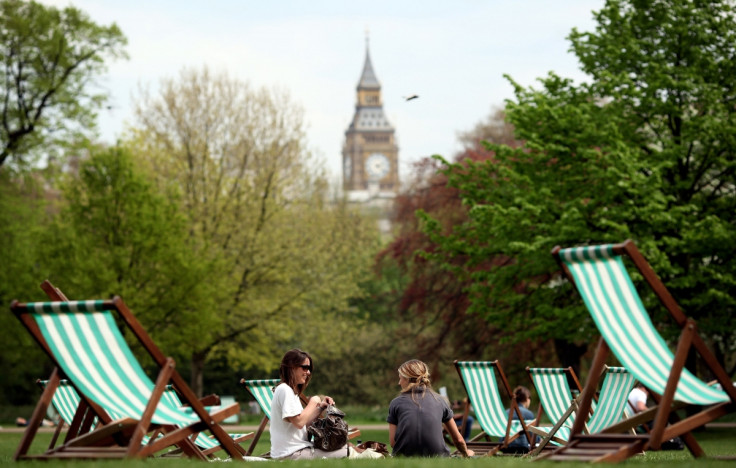 The UK is braced for another chilly evening before enjoying a mini heatwave towards the end of the week. The Met Office has warned that another cold snap may return before the end of February.
A severe weather warning is still in place for Wales and parts of Scotland as strong winds batter coastal areas on Tuesday 13 February. The Environment Agency has issued flood warnings in parts of Yorkshire.
Patches of frost are expected to cover the east of the country tonight but it is hoped roads will be largely clear by Tuesday morning. Thereafter temperatures will rise across the country, with London predicted to enjoy highs of 10C during the afternoon.
Highs of 14C are predicted in England on Wednesday - making parts of England and Wales feel as warm as Majorca. By Friday temperatures of 16C in the south will be as hot as Istanbul.
There will also be heavy rain in parts of the country with the south western areas thought to be the most under threat. In January the Essex seaside town of Jaywick had to be evacuated after warnings from the Environment Agency.
A Met Office spokesman said: "Temperatures will become milder for many areas as we go through Tuesday. It should be frost free to start the day and there will be more in the way of sunshine in Central and Eastern parts but still quite windy in places.
"In the south-west a thicker band of rain and cloud coming in will tend to fizzle out as we go through the afternoon.
"It will still be quite cold in the East but starting to turn milder in the south-west. It will be 12C in Plymouth which, with a bit of sunshine, won't feel to bad. As we head into Tuesday evening the winds continue to ease although a bit of rain will make it a damp evening for some areas."
Brits are being warned that they may not yet have seen the back of winter. Another deep freeze is predicted to set in towards the end of February as Artic winds yet again sweep across the UK.