UK weather: Saharan dust cloud threatens London with pollution and flight chaos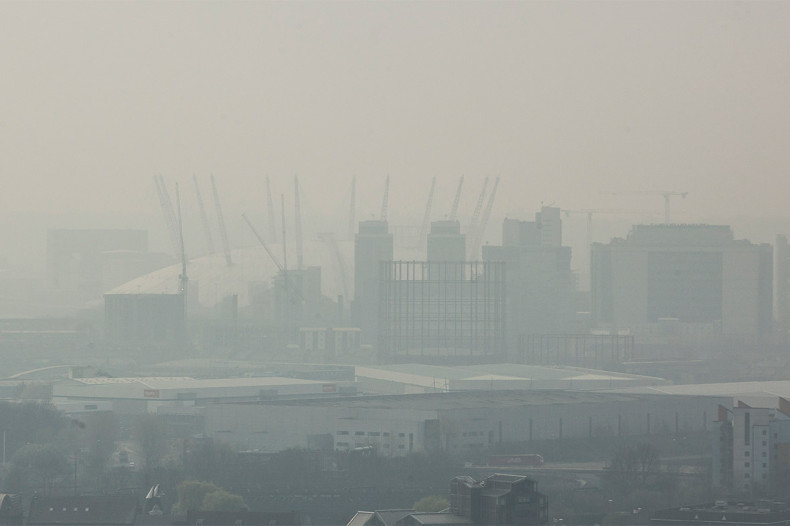 London and other parts of England have been put on alert over a new Saharan dust cloud that could sweep over the UK later this week. The Department for Environment (Defra) has warned people living in southern and eastern parts of England that they could see high levels of air pollution on 17 December, potentially causing coughs and sore throats.
Defra said in its outlook forecast: "There is a risk of moderate or high levels of air pollution across parts of southern and eastern England on Thursday due to Saharan dust, although large uncertainties remain as dust has yet to be observed lifting into the atmosphere from the likely source region in west Africa."
The forecast for Thursday (17 December) shows parts of England are predicted to experience 'high' levels (shown in red) of air pollution
Defra says levels are predicted to return to normal on 18 December.
When the level of pollution reaches the "high" category, as shown in red on the map, it can cause itchy eyes, running noses, coughs and sore throats. The elderly and people with lung or heart conditions are also advised to reduce physical exertion.
In 2014, London was enveloped in a Saharan dust cloud that saw the capital's famous landmarks almost disappear from view. So serious was the level of pollution, flights were cancelled and some vulnerable people were advised to stay indoors.
Defra's air quality forecast looks at five pollutants – ozone, nitrogen dioxide, sulphur dioxide, PM2.5 and PM10 particles. All of these can impact on your health.
London is thought to have suffered 9,500 early deaths due to air pollution in 2010, according to a study by the King's College.