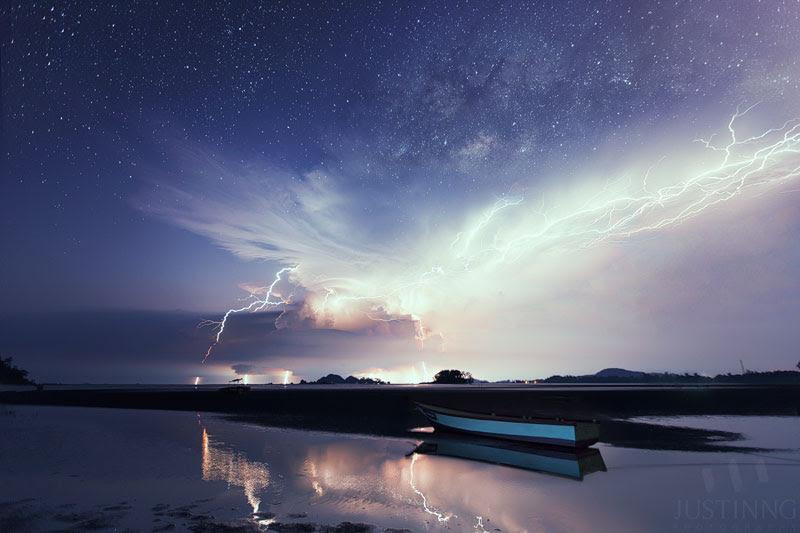 While parts of the UK have just experienced a heatwave, dramatic storms swept across Britain on Friday with 17,000 lightning strikes over 24 hours and 3,000 bolts in the peak two hours.
Severe weather warnings have been issued by the Environment Agency, with 59 flood alerts, stating that every county in England and Wales was at risk of flooding. The agency said that 30mm of rain could fall in an hour in some areas during the storms.
The Met Office also issued an amber warning, meaning "be prepared".
"Torrential downpours are likely, with frequent lighting, large hail and locally strong gusts. Significant flooding is possible where these do occur from surface water as well as from small, fast-responding water courses," said a Met Office spokesperson.
Rain, thunder and lightning are expected to continue on Sunday and into Monday but skies could clear by Tuesday.