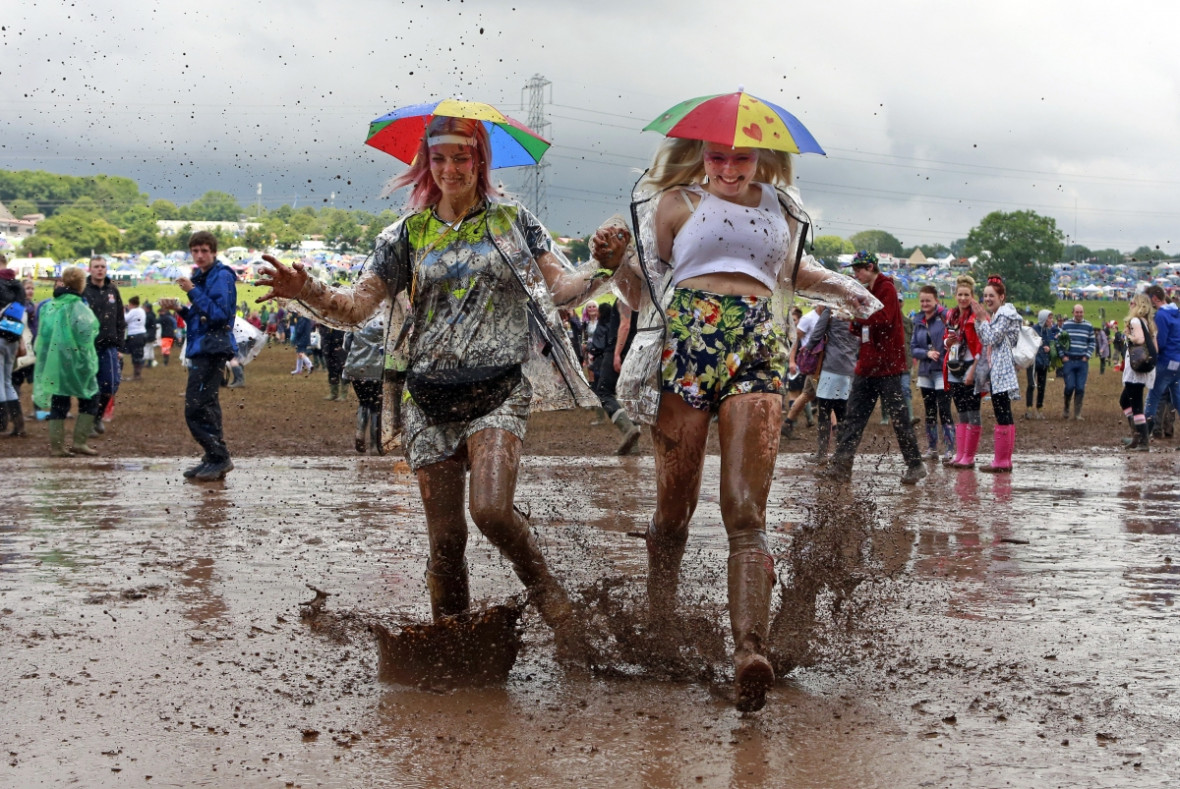 Day two of the Glastonbury Festival continued, despite stormy weather and torrential downpours.
Singer and activist Billy Bragg, who curates the festival's Left Field and has performed at the festival around 20 times, said revellers should wear the mud "with pride".
"Don't mind the mud. It's not any mud, it's Glastonbury mud," he told the Daily Mail.
On Saturday afternoon Dame Vivienne Westwood attended her first Glastonbury and spoke on the Greenpeace field about environmental issues including fracking and climate change.