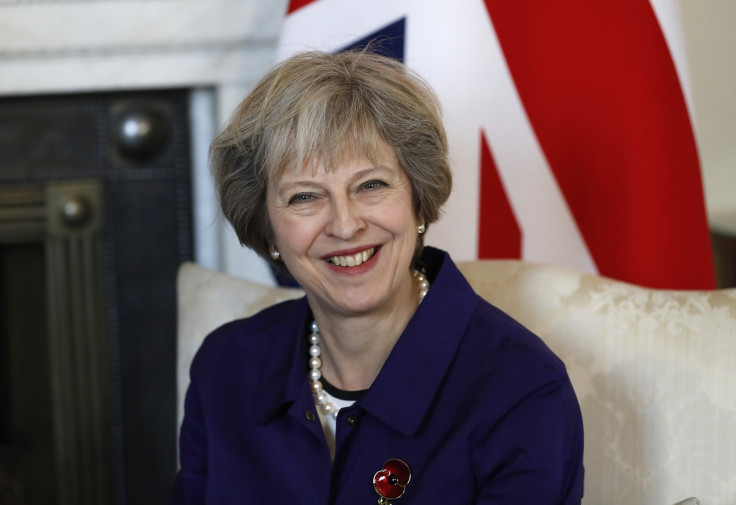 The UK government will be "unashamedly pro-business" as it leaves the European Union, Prime Minister Theresa May is expected to say on Monday (14 November). This will be part of her speech at Mansion House in the City of London financial district.
According to extracts of the speech released in advance by her office, May will say: "The government I lead is unequivocally and unashamedly pro-business ... We will do everything we can to make the UK outside the EU the most attractive place for businesses to invest and grow."
"But in return, it is right to ask business to play its part in ensuring we build a country that works for everyone. And that British business, which is so often on the frontline of our engagement with the world ... is seen not just to do business but to do that business in the right way."
She is also expected to speak in favour of free trade. While she will say that the UK must be the strongest supporter for free trade, May will add that the country must manage globalisation to ensure benefits for everyone.
A Reuters report says that May will also ask businesses to act responsibly. She will say that while businesses help by creating jobs, generating wealth and supporting the economy, the UK must also recognize that their reputation can be undermined by those who "appear to game the system and work to a different set of rules".
According to excerpts cited by the Wall Street Journal, May will say: "As we leave the European Union, we will also use the strength and size of our economy to lead the way in getting out into the world and doing new business with old allies and new partners alike."
May is expected to tell companies outside the UK and other governments that the country is open for business. At the same time, she will be expected to respond to rising immigration and globalisation concerns.