UK Youth Unemployment: Stereotypes are Hindering Young People's Job Chances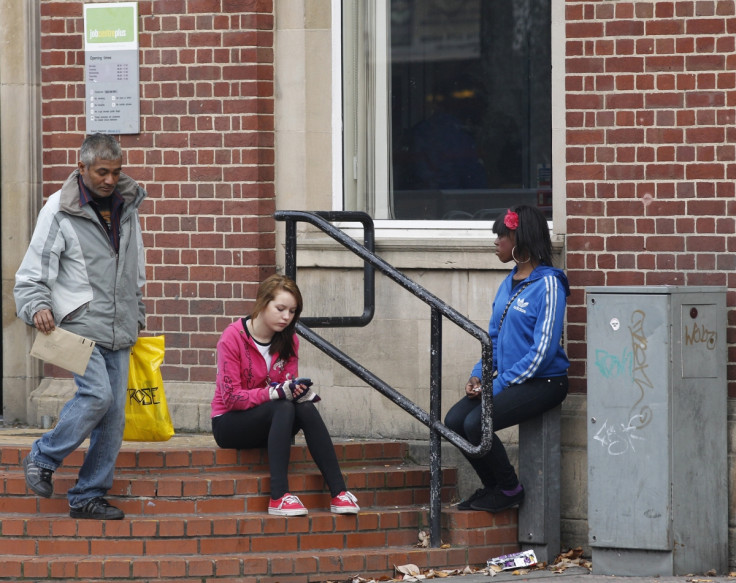 False stereotyping of young people in the UK media and wider society is having a negative effect on both their self-esteem and employment opportunities.
According to think tank Demos, which questioned more than 1,000 14-17-year-olds from England and Northern Ireland and their teachers, four-fifths of teenagers (81%) feel they are unfairly represented in the media.
Most of them (85%) go on to argue that negative stereotypes are affecting their chances of getting a job – with "unemployment and access to work" being the biggest concern of this age group as they look to enter the workforce.
Demos said the report "shatters misconceptions" of disengaged teenagers, revealing a huge majority of young people today (80%) believe their generation is more concerned with social issues than previous generations of teenagers, with two-thirds of teachers (66%) agreeing.
"Teenagers are motivated to make a difference in their community but the approach they take is radically different to previous generations," said Jonathan Birdwell, head of the citizenship programme at Demos.
"They do not rely on politicians and others to solve the world's problems, but instead roll up their sleeves and power up their laptop and smartphone to get things done through crowd sourced collaboration."
The research also revealed more than four times as many teachers also feel that today's youngsters are more likely than previous generations to volunteer for good causes and community organisations (46% agree vs 11% disagree).
The findings support the government's latest Community Life Survey, which found that three-quarters (74%) of 16-24-year-olds had volunteered in the past year – representing a 9% jump on the two previous year.
Types of volunteering include taking time out to support staff at local primary schools or old people's homes, helping teach pensioners how to use technology, or running campaigns in their community.
The report comes ahead of the Office for National Statistics releasing the most recent UK youth unemployment rate, which currently stands at 20% for September to November 2013.
© Copyright IBTimes 2023. All rights reserved.