Transgender former boxing promoter Kellie Maloney has ruled out a return to politics with Ukip in the near future – but says she still loves boxing and would be open to returning to the sport.
Speaking to IBTimes UK at the Ukip Spring Conference, Maloney – who previously lived as a man under the name of Frank – said she is likely to have the operation "in the near future" and would like to return to fight promotion as she retains a passion for boxing.
Maloney was one of Britain's most high-profile promoters before deciding to change sex, managing world-renowned fighters such as three-time heavyweight champion Lennox Lewis.
She said: "I enjoy boxing, I love boxing, and I would be happy to go back into boxing in the future."
Although boxing is renowned as a staunchly male sport with few transgender or LGBT participants, Maloney struck a note of optimism when asked about the chances of a return, saying: "I think everything's possible."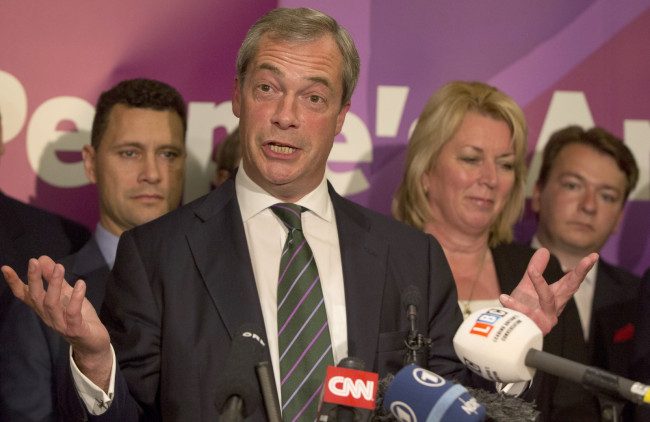 Maloney spoke to IBTimes UK after delivering a headline speech at the Ukip conference, which drew rapturous applause in Margate.
However, she was quick to distance herself from a return to front-line politics with Nigel Farage's Eurosceptic party, for whom she stood as a candidate in the 2010 General Election.
"I am on a very public personal journey and my journey is not complete. Politics is not on my agenda at the moment," she explained.
"My operation will happen in the near future. Will that complete my journey? No, because I want to continue to help and educate people. The journey has taken all my life, I have been contemplating and fighting this all my life."
Maloney added: "I am delivering a message about a group of people in society that I don't believe are fully understood. Some people see us as very brave people, some see us as freaks. I see us as neither. I see us as human beings.
"I don't see myself as a transsexual, I see myself as a woman that had a [problem at birth, I have had it all my life and I am trying to help others."
"I came here to deliver a personal message, and I was given the opportunity by Nigel Farage and Paul Nuttall, who has previously sent me messages of support. They are the only party that have invited me to speak."
Maloney also fired off a bullish message for those who criticised her decision to appear at the Ukip conference.
"I came here prepared to be accepted or not accepted, and I hope the people outside going crazy on Twitter asking 'how can a transgender speak at a Ukip conference?' understand that you have the right to speak anywhere," she said.
"Unless we speak to every form of life, every group, we will never get our message out. If I have educated one person today, I've done my job."