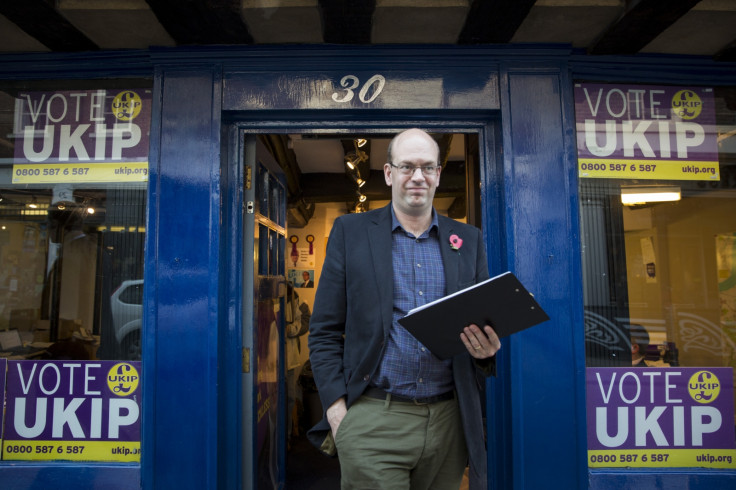 Ukip hopeful Mark Reckless made an unexpected contribution to the immigration debate by championing former Libyan dictator Colonel Gaddafi on the issue.
Tory defector Reckless said the deposed leader had stopped boats from making the hazardous voyage across the Mediterranean sea to Italy.
He said: "Whatever people say about Gaddafi, one thing is he didn't allow those boats to come across.
"He had an agreement with Italy that stopped it. Since he's gone we've no idea what's going on in Libya, it's too dangerous for anyone to go there."
UK immigration is under the spotlight again with the publication of a report claiming EU migrants to Britain add billions of pounds to the national economy.
Reckless attacked his former leader David Cameron for helping topple Gaddafi in 2011, which he claimed had led to "even worse guys" replacing "bad guys" in charge of Libya.
"We bombed them, that's what we did. That's how this government helped Libya. It got rid of somebody, albeit an Arab nationalist dictator, who actually gave a level of stability to the area," he said.
Reckless is campaigning in Rochester and Strood by-election campaign and is leading the polls, meaning Ukip could deal Cameron another blow, after Douglas Carswell took Clapton for the anti-EU party.
Immigration is a central issue for Ukip and vivid new light was shone on it by the numbers of people fleeing conflict in Africa and the Middle East, often via the Mediterranean in boats.
Almost 360 people drowned last year when one vessel sank off the Italian island of Lampedusa.
A report by University College London found non-EU migrants cost the UK £120bn over the last 17 years.