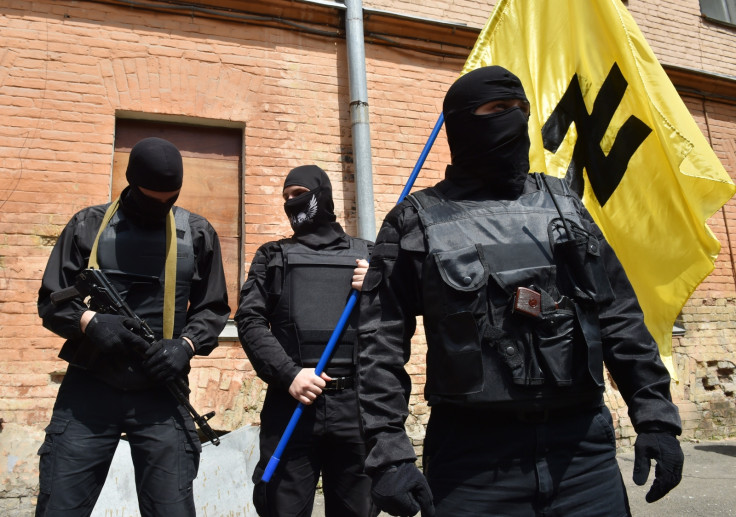 Both pro-Russian militias and government forces battling in east Ukraine have committed war crimes, Amnesty International said.
The human rights organisation said that it had interviewed 17 captives of the separatists, and another 16 held by government forces in a recent report.
"In the shadow of eastern Ukraine's still-smoldering conflict, our on-the-ground research shows that accounts of detainee torture are as commonplace as they are shocking," Amnesty International Director for Europe and Central Asia John Dalhuisen said.
Former prisoners described being beaten until their bones broke, tortured with electric shocks, kicked, stabbed, hung from the ceiling, subjected to mock executions and being threatened with death.
"Pro-Kiev and separatist forces alike must put an end to these crimes and ensure that all fighters under their control are aware of the consequences under international law of abusing prisoners amid an armed conflict.
"The Ukrainian authorities must investigate all allegations of war crimes and other abuses, open files and collect evidence of abuses by separatist forces and bring to justice all those responsible for perpetrating such heinous acts," Dalhuisen said.
All of the captives were held captive at some point between July 2014 and April 2015, with the testimony of captives checked against medical records and other records of injuries.
The report comes with hundreds of fighters on both sides believed to be in captivity, and few having been released under the terms of a February ceasefire agreement.
Last week, Ukraine was accused of war crimes for parading men it claimed were captured separatist militia members on TV.
Both sides are accused of arbitrarily detaining citizens.
The far-right Ukrainian Right Sector group is accused of holding dozens of civilians in an ad hoc jail in a former youth camp, torturing them, and extorting money from their families.
Amnesty said the Ukrainian government had failed to respond when presented with evidence of the group's abuse of prisoners.
It called for the UN to undertake an urgent mission to Ukraine to inspect all detention facilities.