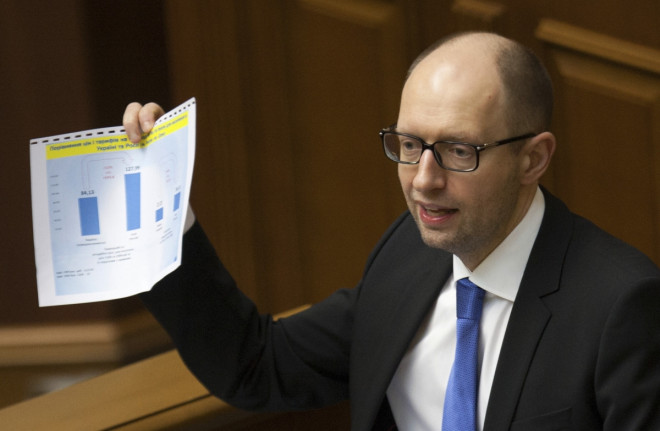 Ukraine's interim prime minister Arseniy Yatsenyuk is heading to the country's pro-Russian east in hope of striking a deal with protesters.
Yatsenyuk is set to visit Donetsk to meet local leaders including the city's mayor and governor of the Donetsk region where protesters have declared a "people's republic" .
He will then travel to Dnipropetrovsk where protests have also taken place.
Yatsenyuk's spokesperson said that the acting prime minister is to hold discussions about the transfer of some powers to Ukraine's eastern regions.
The security services HQ in Luhansk was one of several government offices seized by pro-Moscow protesters against the interim government in recent days with a local government building also taken over in Donetsk.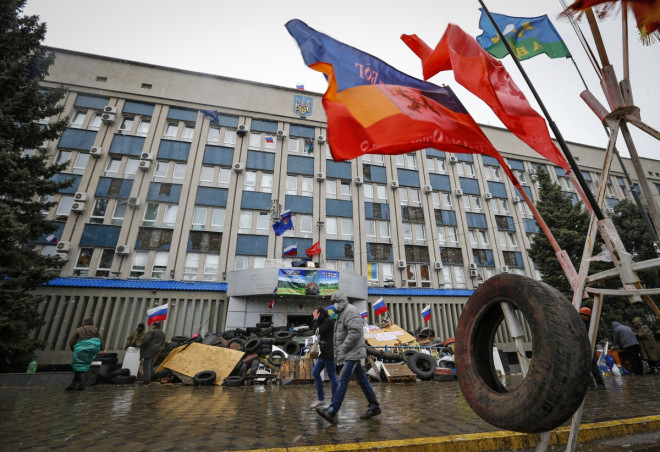 Ukraine's interior minister Arsen Avakov said that the protests in the pro-Russian cities of Donetsk, Kharkiv and Luhansk must be resolved within 48 hours through negotiations or by force.
"The regime of anti-terrorist operation in all three regions is still in force and we can begin carrying out all planned actions at any moment," he said.
Tensions are rising as Russia has mobilised 40,000 troops on the shared border with Ukraine and had also threatened gas supplies would be cut off from Kiev if it did not pay monies owed to Russia.
Putin wrote in a letter to 18 European nations that if Ukraine did not pay its energy bill - which Gazprom puts at $2.2bn (£1.2bn) - then the state-owned energy company would "completely or partially cease gas deliveries" to the former Soviet state.