He is wanted back in his native Ukraine to face charges over corruption and his alleged complicity in the deaths of dozens of protesters at the hands of his police. Now he is wanted by Interpol. He is Viktor Yanukovych, the deposed and exiled former president of Ukraine.
It is a year since the Ukrainian Parliament voted to oust Yanukovych, 64, amid violent protests in Kiev against his administration. Clashes between protesters and police left 70 people dead and scores more wounded after Yanukovych introduced soon-to-be repealed anti-protest laws.
When the police eventually allowed protesters and MPs back into the parliamentary buildings, they voted to remove Yanukovych from office, establish a new set of elections on 25 May and appoint an interim government. Yanukovych branded it a "coup" and fled the country to Moscow.
Since then, Yanukovych has lived in exile and Ukraine has been dragged by Russia into a bloody conflict in the country's east, which has seen the Kremlin annex the Crimean peninsula and arm separatist rebels in major cities such as Donetsk, sparking a geopolitical crisis echoing the Cold War.
"Yanukovych doesn't have a role anymore," Russian political analyst Alexander Konovalov told the AFP news agency. "He's a figure who has vanished from history, or to put it more accurately, fled from history."
When he fled Ukraine, the scale of Yanukovych's corruption was revealed as protesters stormed his luxurious former palaces, one of which had its own personal zoo, seizing documents and evidence that he had funnelled money away from the treasury and into his own accounts.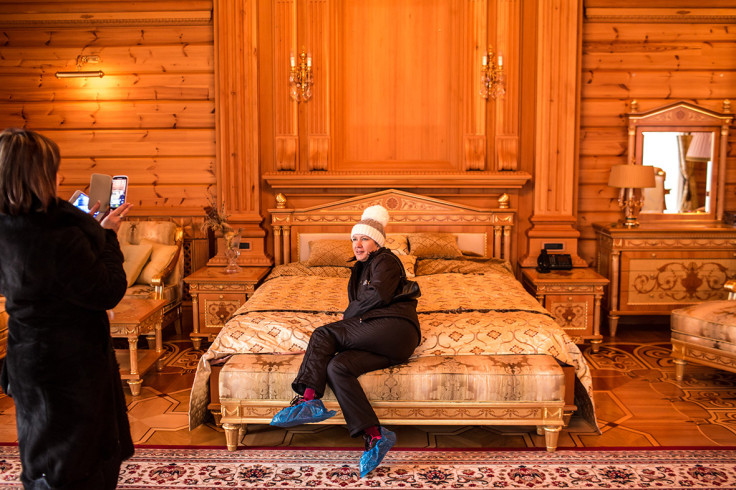 Yanukovych became the target of protests when he eschewed closer relations with the European Union (EU) in favour of the Kremlin-led Eurasian Economic Union, after coming under pressure from Russian President Vladimir Putin.
Many Ukrainians had wanted to move closer to the Western world and away from Russia, and saw the proposed EU deal as a stepping stone towards that. They were furious when Yanukovych backtracked in favour of the Kremlin.
But Russia has interests in eastern Ukraine, where there are large numbers of ethnic Russians and the country's only warm water naval base. So Putin invaded Ukraine and destabilised the rest of the east, sparking the current conflict into which Nato is being dragged.
War wages between Russian-backed separatists and Kiev forces in eastern Ukraine, where fierce fighting has left several thousand people dead and destroyed large areas of key cities, including major infrastructure such as the battle scarred Donetsk airport.
Once Yanukovych was booted out of office, he disappeared for several months, with almost nothing heard from him. His whereabouts were unknown. There was speculation of Moscow or Sochi, holed up at the expense of the Kremlin, which was sheltering him.
Some analysts believe the relationship between Putin and Yanukovych to be chilly. Putin is not thought to hold much respect for Yanukovych, but felt it necessary to help him out of Ukraine as an ally and to underpin the Kremlin's claim that there had been a coup in Kiev, therefore justifying Russian intervention in the east to protect its interests and ethnic Russians in the area.
In late February 2014, just after he left Kiev, Yanukovych gave a press conference in a southern Russian city. He said "fascists" had taken over in Kiev and that Russia was obliged to act.
"If a president hasn't resigned, if he hasn't been impeached, and if he is alive – and you see that I am alive – then he remains the president," Yanukovych said defiantly, vowing to return with his family when he thought they would be safe.
Russia would not acknowledge that it had helped Yanukovych escape until October 2014, when Putin said in a speech: "I will say it openly. He asked to be driven away to Russia, which we did."
Very little had been heard from Yanukovych as the war in his old country ploughed on. He and his inner circle had become the subject of western sanctions, their assets frozen.
Then, in a surreal development, he reappeared in the media – in a picture with the film director Oliver Stone. Stone had travelled to Moscow to meet with Yanukovych and interview him for a documentary, which is yet to be released.
Stone said Yanukovych had claimed that the protesters were shot by "third party agitators".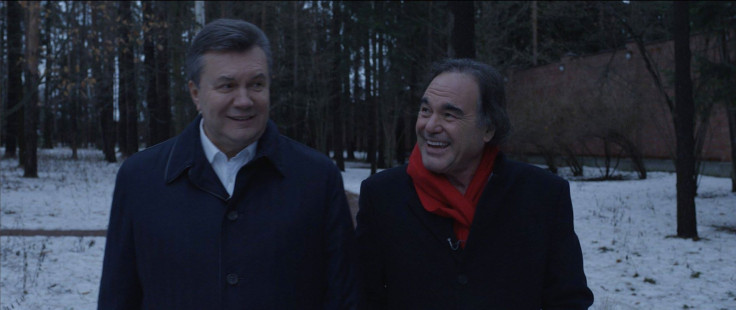 "Many witnesses, including Yanukovych and police officials, believe these foreign elements were introduced by pro-Western factions - with CIA fingerprints on it," said Stone in a bizarre Facebook post.
Come January 2015, Yanukovych had made his way to the top of Interpol's wanted persons list. The global police organisation issued a Red Notice on Yanukovych and others from his inner circle for "charges including embezzlement and misappropriation".
"Red Notices are one of the ways in which Interpol informs its member countries that an arrest warrant has been issued for an individual by a judicial authority," said the agency.
"A Red Notice seeks the location and arrest of wanted persons with a view to extradition or similar lawful action."
Yanukovych has few options. If he leaves Russia, he faces the prospect of arrest. If he tries to return to Ukraine, he probably faces worse. He is stuck under the watchful eye of the Kremlin. Which, ironically, is where he started.