Far right protesters have clashed with police outside the Ukrainian parliament, throwing stones and smoke bombs and firing air guns through the building's windows.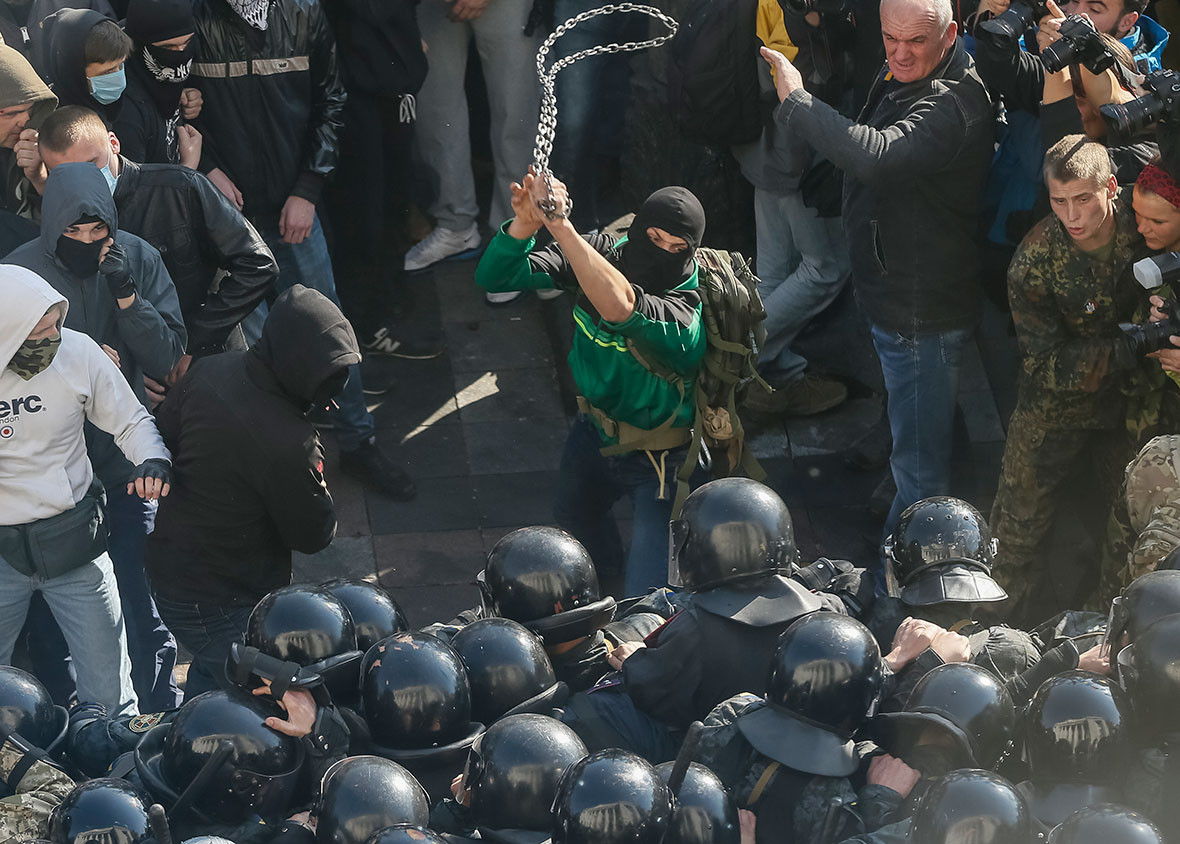 The protesters, many of whom were masked and armed with batons or metal chains, massed outside the main entrance of the building and began bombarding it with projectiles.
Inside parliament, proposals to recognise a contentious World War II-era Ukrainian partisan group as national heroes were voted down. Thousands of Svoboda nationalist party supporters rallied earlier in the capital in celebration of the Ukrainian Insurgent Army, whose struggle for Ukrainian independence was tainted by its collaboration with the Nazis.
Svoboda said its members were not responsible for the unrest, which police said was orchestrated by a small group of people at the rally.