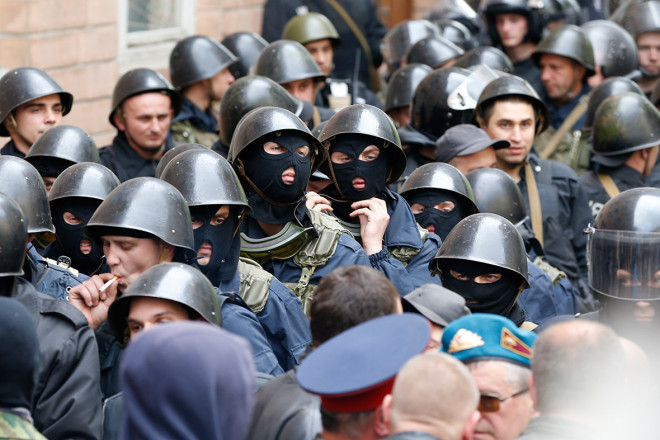 Ukraine's richest man has no plans to sell off his businesses in eastern Ukraine, despite the advance of pro-Russian militants in the region.
Rinat Akhmetov, a metals and media tycoon, said his faith in the region has not been shaken and that he will continue to invest in Ukraine.
"I am not selling my business nor am I going to leave Ukraine. Today I am in Donbass," he said in a statement, referring to the region that spans much of Ukraine's east.
"My position is firm – our country must be united. And I will be doing everything I can to ensure that Donbass and Ukraine are together. With belief in Donbass and in Ukraine I am investing and will continue to invest in my country."
Pro-Russian militias have seized a number of government buildings in towns and cities across eastern Ukraine.
The groups were supposed to disarm under an international agreement to de-escalate the crisis but Western leaders have accused Russia of disavowing the deal and actively fomenting unrest in eastern Ukraine.
Washington and Brussels responded by imposing economic sanctions on individuals and companies with close ties to Russian President Vladimir Putin this week.
Akhmetov's business empire spans the steel, metals, media and telecoms industries. Ukraine watchers say he's trying to use the crisis to protect his vast business interests, after ally Viktor Yanukovych was ousted as the country's president in February.
His announcement came after reams of bad news for the Ukrainian economy, which shrunk in the first three months of the year.
Ukraine's Deputy Economy minister Anatoliy Maksyuta said the first quarter contraction of 1% was a pleasant surprise, given the political turmoil engulfing the country.
"The first quarter result is better than we expected," he said.
"It will be roughly minus 1%, according to our estimates."
The interim government in Kiev is considering a prospective aid package from the International Monetary Fund. The deal could be worth as much as $18bn, although the government will have to undertake structural reform and shore up its wobbly public finances.