UK's 'Careers Conundrum' Holding Young People Back, Warns Skills Charity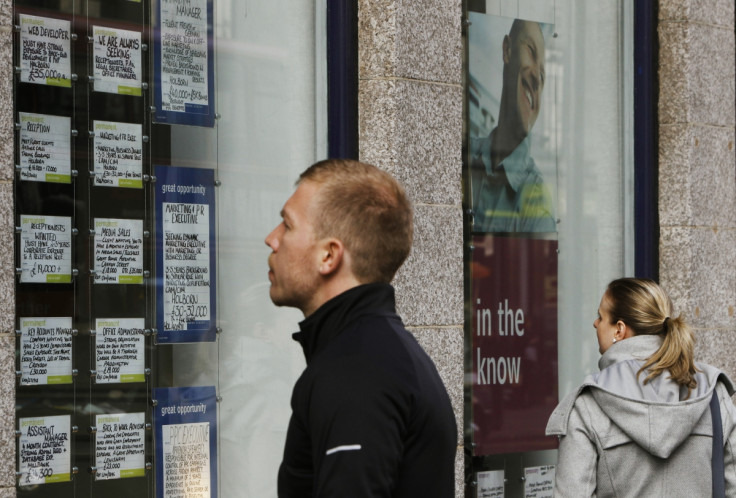 The UK has a "careers conundrum" and young people need to be given the right advice to overcome it, according to City & Guilds.
Michael Osbaldeston, a senior advisor at the vocational education charity, told IBTimes UK that the country's employers are desperate to recruit young people, but the UK has a "massive" skills shortage.
"We have a situation where employers are desperate to recruit, and where we have a massive skills shortage, and yet we have this very large number of unemployed young people," Osbaldeston explained.
He added: "We have a big challenge in this country of getting the right careers advice to young people."
Osbaldeston's comments come after the Office for National Statistics revealed that there were more than 850,000 young people out of work in the three months to April.
The figure means that the UK's youth unemployment rate was 18.5% over the same period.
In comparison, the eurozone average in April was 23.5%, according to official research body Eurostat.
But Germany, the political region's largest economy, had a youth jobless rate of 7.9% over the same period – 10.6 percentage points below the UK's.
Research from the Edge Foundation and City & Guilds in May found that almost three quarters (72%) of employers see vocational qualifications as "essential" for boosting the skills of young people.
However, the research also revealed that only 27% of parents thought vocational education was worthwhile.
In addition, more than two in ten (22%) of student respondents claimed they were "too clever" for a vocational route.
"We are trying to create a framework that will challenge employers and challenge schools to develop better relationships because we are confident that partnership is the way forward," Osbaldeston added.
But he warned that organisation cannot impose the reforms on schools, Osbaldeston argued that you have to "grow it from the local level".
He said: "By removing that disconnect, by creating that relationship, we know that you can actually be successful in reducing youth unemployment in enabling employers to have access to the talent pool they need.
"Society cannot afford to have almost a million people who pass through life without work. It's unsustainable."
© Copyright IBTimes 2023. All rights reserved.