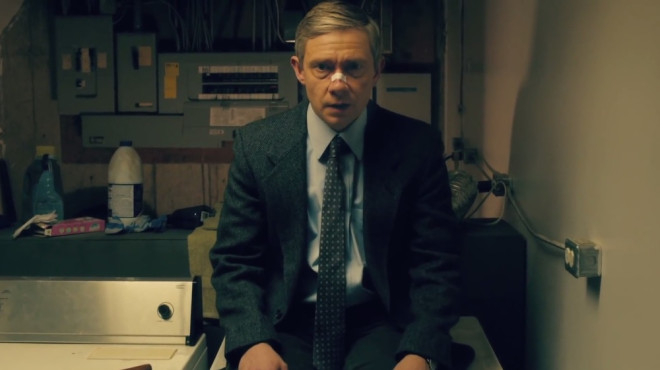 Channel 4 have acquired the rights to air upcoming US TV series Fargo, which will star Martin Freeman and is based on the Coen brothers' film of the same name.
The 10-parter will air in the UK shortly after the US, where it starts on 15 April.
Written by Noah Hawley and executively produced by the Coens, the show will exist separately from the classic 1996 award-winner with a new set of characters.
Sherlock star Martin Freeman plays put-upon insurance salesman Lester Nygaard alongside Breaking Bad's Bob Odenkirk as Deputy Bill Oswalt and Billy Bob Thornton as Lorne Malvo, a violent man who changes the lives of all those around him.
"Fargo is a perfect Channel 4 show," says Channel 4 chief creative officer Jay Hunt. "A dark comedy, beautifully directed with a stunning cast. We are excited to be bringing it to a British audience."
Chris Ottinger, president of International Television Distribution & Acquisitions at MGM added: "We are so happy to have Channel 4 as our broadcast partner in the UK and are thrilled to have been part of the team that brought Fargo to life. We look forward to introducing it to audiences worldwide."
No exact date has been set for the show's UK debut but given Channel 4's recent form with shows like Agent of SHIELD it will likely be the week after its US debut.