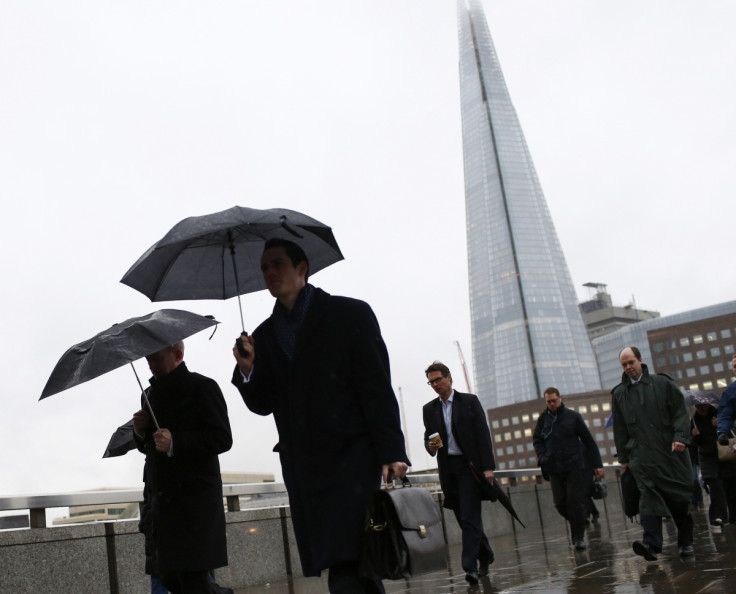 Martin Sorrell, the country's highest paid CEO earns the average annual salary of a UK worker in less than 45 minutes, a TUC analysis has revealed. TUC is the national trade union centre in the UK, which represents a majority of the organised workers.

The analysis report of the FTSE 100 directors' pay, emailed to IBTimes UK, showed that Sorrell's pay of £70m ($93.13m) in 2015 was more than 2,500 times the average salary of what a UK worker earns over an entire year. The report further revealed that the WPP CEO's annual pay translated to £38,437 per hour and that his 2015 annual salary was equal to the wages of 2,218 nurses, 1,920 paramedics, or 4,479 teaching assistants.
Apart from an analysis of Sorrell's salary, the report also threw light on the increase in the salaries of top FTSE100 directors over the years and compared it with the average salary of a UK worker. It said the pay gap between a FTSE100 director and an average worker had increased drastically between 2010 and 2015. While the average annual salary of a FTSE 100 director was 89 times the average full-time salary of a UK worker in 2010, this gap had increased to 123 times last year.
Also, the median annual salary (excluding pensions) of top FTSE 100 directors had increased by 47% in this period to £3.4m. However, in contrast for an average worker this had increased by just 7% over the same period.
The difference was even greater when compared with low-paid workers. An average FTSE 100 director earned a year's worth of the minimum wage in a day.
The TUC called on the UK government to make it compulsory for firms to be transparent about employee pay across the company. It also wanted companies to reveal the ratio between the CEO's pay and their average worker.
This follows UK Prime Minister Theresa May announcing plans to crack down on the pay packages of top executives before she entered Downing Street in July. Fidelity International, one of the biggest asset management firms in Britain, had in July publicly supported these aspirations of May.
Commenting on the analysis, TUC General Secretary Frances O'Grady said: "While millions of UK families have seen their living standards squeezed, directors' pay has reached stratospheric levels. These shocking new figures show why Theresa May must deliver on her promise to put workers on company boards."