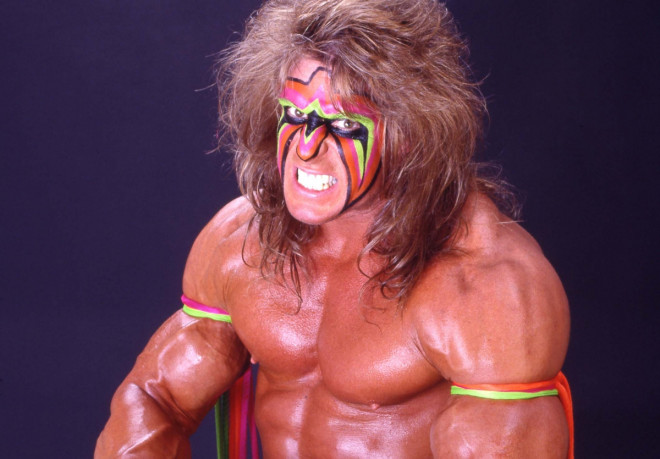 Wrestling icon the Ultimate Warrior has died at the age of 54.
TMZ reports that the wrestler, real name James Brian Hellwig, collapsed outside an Arizona hotel while walking to his car with his wife Dana. An official cause of death has yet to be given.
The news comes as a shock to wrestling fans because Warrior appeared live at Wrestlemania 30 on 5 April, three days before his death, to be inducted into the Hall of Fame.
On Monday night, less than 24 hours before his death, he made his first appearance on WWE's Raw programme for almost 20 years.
Sporting an Ultimate Warrior mask, he delivered a typically grandiose speech, saying: "The spirit of Ultimate Warrior will run forever."
Wrestlers and wrestling personalities tweeted their shock at the news. The Rock said, "My prayers and strength to his family. RIP Ultimate Warriror," while Hulk Hogan tweeted, "RIP Warrior. Only love. HH"
Triple H confirmed the news saying: "Saddened to announce the passing of the Ultimate Warrior. Icon and friend. My sympathy to his wife Dana and his daughters."
A WWE statement reads: "WWE is shocked and deeply saddened to learn of the passing of one of the most iconic WWE Superstars ever, The Ultimate Warrior. Warrior began his WWE career in 1987 and quickly went on to become one of the biggest stars in WWE history.
"We are grateful that just days ago, Warrior had the opportunity to take his rightful place in the WWE Hall of Fame and was also able to appear at WrestleMania 30 and Monday Night Raw to address his legions of fans."
Ultimate Warrior was a one-time WWE Champion and two-time Intercontinental Champion. He was the first wrestler to hold both belts and will be best remembered in the ring for defeating Hulk Hogan to win the gold at Wrestlemania VI in 1990.