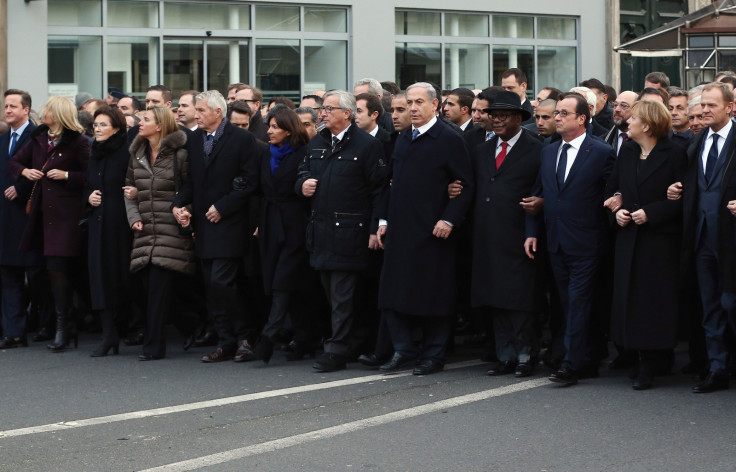 An ultra-orthodox Jewish newspaper removed the women from its front page photo of the world leader solidarity march in Paris.
German Chancellor Angela Merkel and Anne Hidalgo, the Mayor of Paris, were photoshopped out of the original image used on the front page of Israeli HaMevaser, or The Announcer, for its coverage of the rally in the French capital, with EU foreign policy chief Federica Mogherini cropped out of the original photo all together.
The editing was first spotted by Jewish website Walla, with Mediaite also showing five examples of how the paper's front page is clearly doctored. The website also suggests the face of Swiss president Simonetta Sommaruga may also have been removed from the original photo.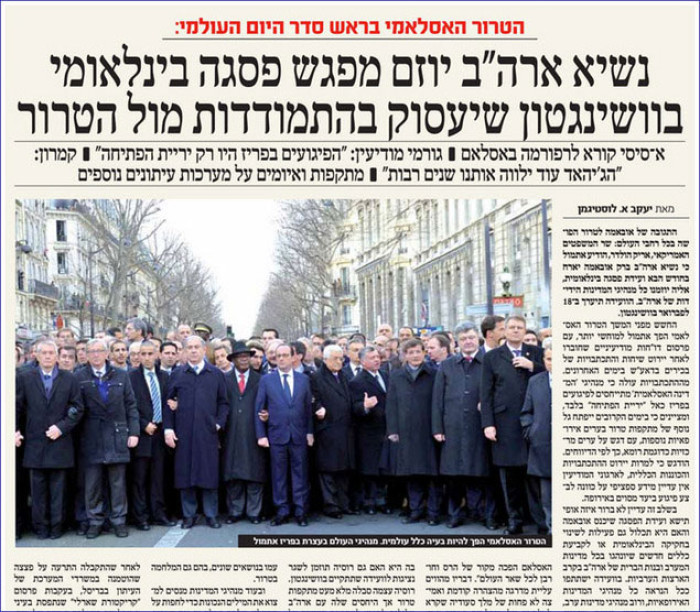 Haredi newspapers have been criticised for editing women out of their photos in the past, citing modesty as the reason to do so.
In 2011, Brooklyn-based Orthodox Jewish newspaper Der Tzitung apologised after photoshopping Hillary Clinton and another woman out of the photo of President Obama and his national security team watching the raid that killed Osama bin Laden.
The original photo of the world leaders at the Paris march has also been accused of being manipulative after a different angle displayed on French TV showed how much it was staged.
More than one million people took part in the march in Paris following the terror attacks that left 17 people dead, including three gunmen.