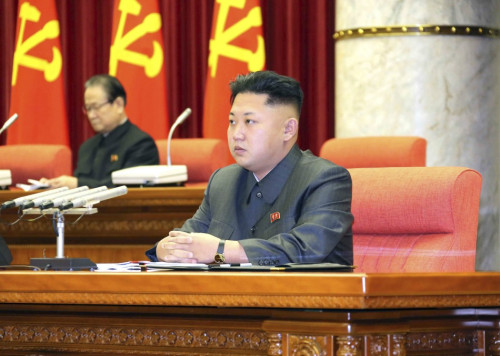 A UN Commission of Inquiry has found that crimes against humanity have been committed in North Korea and is recommending the UN Security Council refer its findings to the International Criminal Court in the Hague, the Associated Press (AP) has reported.
The commission, which conducted a year-long investigation, has found evidence of crimes including extermination, crimes against humanity, crimes against starving populations and a widespread campaign of abductions of individuals in South Korea and Japan.
The report does not examine in detail individual responsibility for the alleged crimes but recommends steps toward accountability.
The commission conducted public hearings with more than 80 victims and other witnesses in Seoul, Tokyo, London and Washington but was not allowed into North Korea itself.
The commission also recommends that the UN General Assembly and the Human Rights Council should extend the mandate of special human rights monitoring of North Korea, and proposes the Geneva-based council establish a "structure" to help ensure accountability.
According to the 2014 Transformation Index (BTI) compiled by the German think tank Bertelsmann Stiftung, North Korea ranks 127th out of 129 developing countries in regards to democratic and economic development.
"North Korea has successfully managed the second hereditary succession but to maintain its survival, the regime has resorted to exemplary violence, and significant strengthening of internal security organizations and the penal system. Today, North Korea is one of the poorest, least developed and most isolated countries in the world," said the think tank report.
North Korea has been named the worst persecutor of Christians for the twelfth year in a row, according to a list created by the Christian organization Open Doors, the International Coalition to Stop Crimes against Humnaity in North Korea (ICNK) reported.
North Korean leader Kim Jong-un ordered the execution of his uncle, Chang Song-thaek, in December 2013 for allegedly attempting to overthrow the current regime.
Song-thaek was executed a few days ahead of the second anniversary of the death of Kim Jong Il, Jong-un's father.