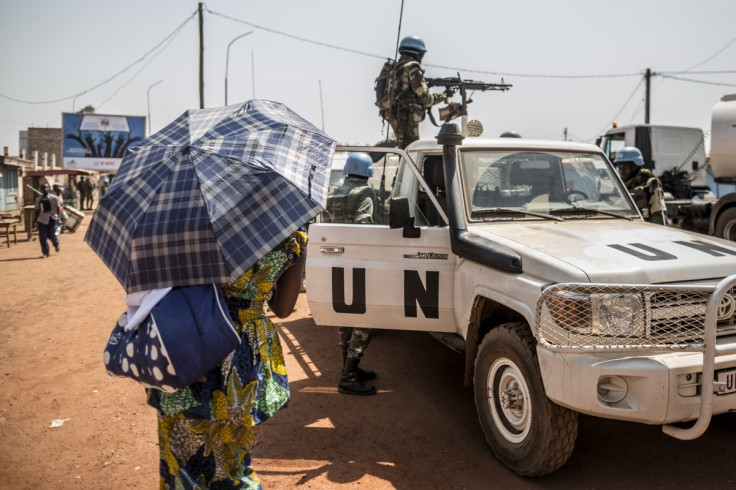 The United Nations (UN) Secretary General has strongly condemned an attack against a convoy of the UN's peacekeeping mission in the Central African Republic (CAR) that killed four peacekeepers.
Four peacekeepers went missing in action after a deadly attack on their convoy on Monday (8 May) night near the village of Yogofongo, 20 km from the south-eastern town of Bangassou.
During the exchange of fire, eight suspected anti-Balaka fighters were killed. One peacekeeper is still reported missing while 10 others – including six Moroccan soldiers – have been evacuated to the capital, Bangui.
Condemning the attack on 10 May, António Guterres offered his condolences to the bereaved families and the Governments of the concerned troop contributing countries.
In a statement, Guterres said he "would like to underline that attacks against UN peacekeepers may constitute a war crime".
The Secretary General called on CAR authorities to launch an investigation into the attack " in order to swiftly bring those responsible to justice". He also urged all warring parties to heed President Faustin Archange Touadéra's call to cease violence and work together towards the stability of the country.
The Head of Minusca, Parfait Onanga-Anyanga, earlier expressed his "immense gratitude for the work and sacrifices of the peacekeepers in the CAR."
The Permanent Representative of Burundi to the UN, Albert Shingiro, whose nation has a contingent deployed in the CAR also strongly condemned the "barbaric and deadly attack" on the convoy.
Following the 2014–2015 war between the predominantly Muslim rebel group Seleka and the anti-balaka militia, made up largely of animists and Christians, the CAR settled into an uneasy peace following elections last year.
However, in the past few months the ex-Séléka and anti-balaka have splintered into more than 14 different and loosely affiliated armed groups fighting each other over control of territory and and resources in the centre and eastern half of the country.
Clashes have forced at least 11,000 to flee for their lives, including to neighbouring Chad.