Armed groups 'targeting civilians for revenge killings' in Central African Republic
Clashes between armed groups fighting for control of Ouaka province killed at least 45.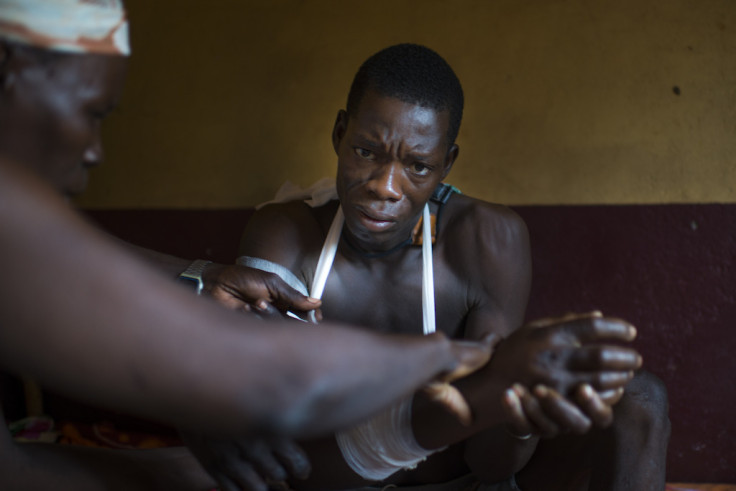 Armed groups fighting for control of a central province in the Central African Republic (CAR) have targeted civilians in dozens of alleged reprisal killings over the past three months, a prominent rights group has warned.
Following the 2014–2015 war between the predominantly Muslim rebel group Seleka and the anti-balaka militia, made up largely of animists and Christians, the CAR settled into an uneasy peace following elections last year.
However, in the past few months the ex-Séléka and anti-balaka have splintered into more than 14 different and loosely affiliated armed groups fighting each other over control of territory and and resources in the centre and eastern half of the country, in Ouaka, Haute Kotto, Basse Kotto and Mbomou provinces.
The spreading turf war between two factions of the Seleka armed group – l'Union pour la Paix en Centrafrique (UPC), consisting mostly of ethnic Peuhl, and the Front Populaire pour la Renaissance de la Centrafrique (FPRC) which has aligned itself with the anti-balaka – has killed at least 45 and wounded dozens of civilians in the volatile Ouaka province.
"Armed groups are targeting civilians for revenge killings in the central part of the country," said Lewis Mudge, Africa researcher at Human Rights Watch (HRW). "In (this) central region, the fighting has worsened and the civilian death toll has climbed."
Civilians who recently fled the fighting confirmed 45 civilians (17 men, 13 women and 15 children) had been killed by both sides. This figure could be far greater, however, as scores of people remain missing.
'Killings are caused by cycles of reprisals'
The latest round of killings began in mid-February when anti-balaka fighters ambushed a group of civilians on a truck in the village of Ndoussoumba, killing at least 16 Peuhl civilians.
A 20-year-old survivor, who asked to be called Asatu, explained how she jumped out of the truck when the attack began and was shot in the leg. "I saw at least 20 anti-balaka attackers and many bodies on the ground," Asatu said. "The anti-balaka were shooting at us from a close distance with Kalashnikovs and homemade rifles."
On 20 March, anti-balaka and FPRC fighters in the towns of Wadja Wadja and Agoudou-Manga, suspecting an upcoming UPC attack, advised the residents to move to a town in a gold- producing area northeast of Bambari, known as Yassine, for their safety.
However, around 5am (local time) the next day, UPC fighters attacked Yassine, killing at least 18 civilians, including at least 10 children. Marie, a witness from the town of Agoudou-Manga who was forced to move to Yassine, described the attack.
"The Peuhl [UPC fighters] started to shoot and throw grenades at us. They shot at everyone. The anti-balaka just abandoned the civilians. I saw dead children as I ran away."
Hassan Bouba, the UPC's political coordinator, denied that the UPC had attacked Yassine. The FPRC's political cabinet director, Lambert Lissane, meanwhile, said that FPRC fighters and their anti-balaka allies had not attacked Peuhl civilians.
"These killings are caused by cycles of reprisals," one local official in Bambari, capital of Ouaka province, told HRW. "A group will kill one person, so the other group will kill three, then the first group will kill twenty."
Clashes have forced at least 11,000 to flee for their lives, including to neighbouring Chad.
© Copyright IBTimes 2023. All rights reserved.