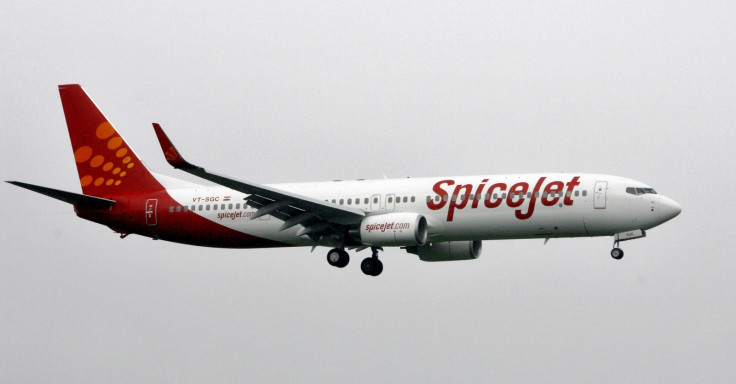 An unclaimed bag found on an Amritsar-bound flight led to a bomb scare at Amritsar international airport in the northwestern Indian state of Punjab. Authorities called in a bomb squad to examine the baggage, which belong to a Muslim woman who failed to board the SpiceJet flight from Dubai.
The aircraft was taken off the runway and was parked at an isolated spot where the bomb squad examined the baggage after it landed at around 8.30am local time (4am BST) on Thursday (21 July).
SpiceJet issued a statement saying that the bag belonged to a passenger who cleared immigration and security check at Dubai airport, but could not board the flight. The airliner said that the woman, Idinirinkarlina Btnanang, holds an Indonesian passport. "She reported back after one hour of the flight departure.....The baggage of Ms Idinirinkarlina Btnanang has been identified and will be handed over to her/relevant authorities," the statement read.
The airliner regretted the miscommunication that led to inconvenience of passengers. The airliner said that its pilot was informed by Dubai officials about the unaccompanied luggage and the pilot – following protocol – requested the Amritsar Air Traffic Control officials to park the plane at an isolated bay, which reportedly led to some misunderstanding.
NDTV reported that flight services at the airport were halted for a while following the bomb scare. However, the news channel quoted police sources as saying that the information regarding the unclaimed bag was received via an anonymous call. Further investigations are underway.