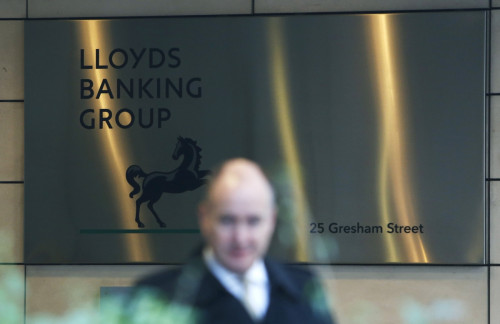 Lloyds Banking Group will not be able to negotiate a unique set of ringfence requirements under a new regulatory system because the Bank of England will not set individual rules for each institution.
The bank is in talks with the Bank of England's Prudential Regulation Authority (PRA), a financial sector watchdog, about the government's new rules which will force institutions to ringfence their retail operations from investment activities by 2019.
A report in the Financial Times, citing Lloyds sources close to the discussions, claimed the bank is pushing for a softer ringfence because of its individual circumstances.
This is because the investment banking arm of Lloyds is much smaller than at other UK banks. As a result, the costs of fully ringfencing it – which may require a new HR team, board of directors, and IT infrastructure, for example – could outweigh the benefits of running investment banking operations.
However a Bank of England source with knowledge of the talks told IBTimes UK that policy cannot be set on an institution by institution basis.
Instead there must be an overarching rule for all banks and the PRA is consulting on the issues around implementing the ringfence at each bank in order to smooth out finer details by the 2019 deadline.
The Bank of England declined to comment on its discussions with Lloyds.
"Given that we are predominantly a retail and commercial bank, we would expect to be less affected than other major UK banks by the implementation of a retail ringfence," said a Lloyds spokesman.
"We remain committed to providing our clients with a broad range of banking services."
Lloyds is just one of a number of banks in talks with the PRA over the implementation of the ringfence, which will be introduced under a number of banking system reforms recommended and then legislated by parliament.
In order to protect consumers from the risks of investment banking, the UK government has ordered all banks to separate it from any retail operations.
Banks must set up retail and investment arms as separate legal entities. This is because the financial crisis exposed the dangerously close ties between retail depositors and the so-called 'casino' side of banking as consumers' money was used to fund risky investment activities.
When the investment side went sour at the height of the crisis, the savings and deposits of UK consumers were put at risk.
The government had to step in and bail out some institutions, including Lloyds Banking Group and the Royal Bank of Scotland, to spare them from collapse and save many depositors from looming financial ruin.