United Arab Emirates 'funded Tony Blair's work as Middle East envoy'
Raises conflict of interest issues between ex-PM's public and private work.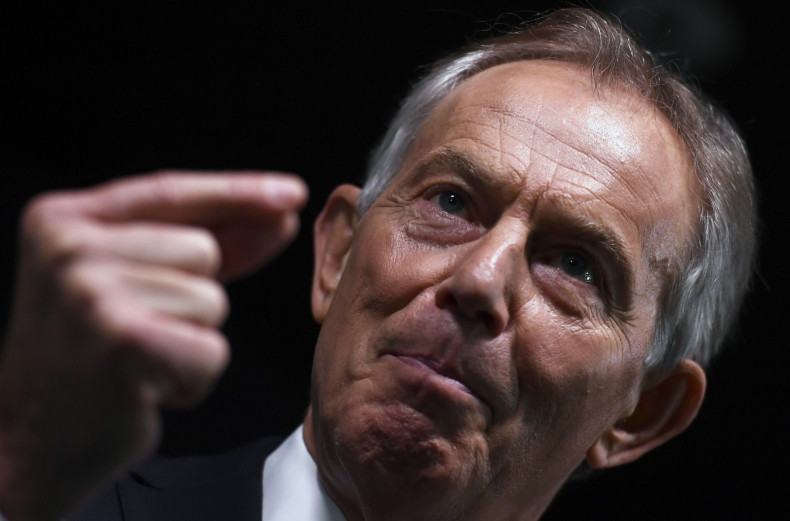 The former British prime minister, Tony Blair reportedly received money from the United Arab Emirates to fund his post as Middle East envoy.
The Telegraph reported that the UAE funded Blair's office in London while at the same time he got millions in consultancy fees from Abu Dhabi, although Blair's spokesperson insists there was never any conflict of interest.
Blair's official role for Quartet, a group working to create a peaceful solution between Israel and Palestine, caused controversy at the time due to his role in leading the UK to invade Iraq.
The paper said a Foreign Office official who was Blair's chief of staff in the envoy role, Nick Banner, was also undertaking work for Blair's consultancy group.
While the UAE's contributions were never disclosed, the paper says it has seen emails showing that Banner had met Khaldoon al Mubarak, the chief executive of the UAE sovereign wealth fund, Mubadala, which Blair later advised.
Banner was also said to be involved in organising talks between Korean oil firm UI Energy and a state-run Abu Dhabi investment firm. It later emerged that Blair was a paid adviser for UI Energy.
Correspondence shows that Blair got the backing of UAE foreign minister Sheikh Abdullah bin Zayed Al Nahyan in bringing the key figures from the Emirates to the table in August 2008. As Quartet envoy, Blair held a number of official meetings with Sheikh Abdullah.
The paper said it saw details of a $2m (£1.2m) payment to Windrush Ventures, the company which channelled money for Blair's work as an adviser. It said invoices showed that the company got $12m (£9.2m) for consultancy work in several other countries "in addition to the millions he was paid by Mubadala".
However a spokesman for Blair said the former prime minister never used his Quartet role to pursue business interests and "did no commercial work connected with the Israeli/Palestinian issue".
"None of this money went to Mr Blair personally. It was quite separate from the funding of the Office of the Quartet Representative in Jerusalem, which Mr Blair also raised from a range of different Governments.
"All the money received was ring fenced for that specific purpose, audited and accounted for, and held in a dedicated bank account. The procedures for ensuring this were strict and adhered to completely."