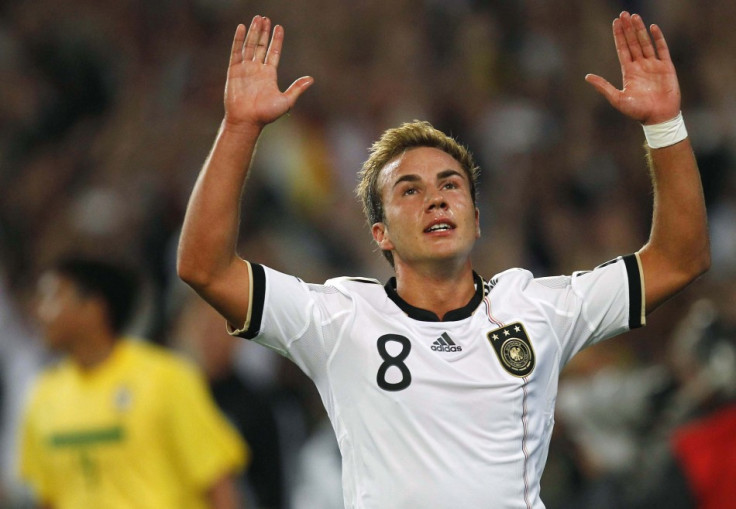 Manchester United are yet to make an offer for Mario Gotze or Mats Hummels, Borussia Dortmund have insisted, with the duo hot property as the January transfer window edges closer.
Gotze and Hummels have both starred for Dortmund over the last season, and the pair are reportedly attracting attention from clubs around Europe, particularly after the German outfit were knocked out of the Champions League.
Gotze in particular has been targeted by United, along with Arsenal and Chelsea, and though it was reported that both the youngster and Hummels were the subject of an offer from the English giants, Dortmund chief executive Hans-Joachim Watzke insists that no such deal has been considered.
"There is no offer," Watzke told Liga Total. "And even if they bid €120 million, [Gotze and Hummels] would stay with us, because we don't want to sell!
"We want to play football, not to open as a bank. We want to make our five million fans happy, we can't do that by selling players."
Gotze has talked in the past about making a move to a bigger club, and with a £50 million worth over his head, only the top sides in Europe will be able to compete for the playmaker's signature.
United are currently lacking in midfielders, and after Darren Fletcher was ruled out of the side for the near future with an ongoing illness, January looks likely to be uncharacteristically busy for Sir Alex Ferguson.
The United manager insisted that transfers aren't the side's top priority going into January, but should a long term target become available, Ferguson would consider making a purchase.
And with Hummels worth a modest £15 million, and Ferguson in need of a defender after Nemanja Vidic was ruled out for the season, another deal could be on the cards if Dortmund waver on their promise to keep their stars.
While Gotze was said to be worth £30 million, his value has increased after the likes of Real Madrid became interested alongside United and Arsenal. The Germany international would be a record signing for Ferguson if he is able to secure the midfielder, but with Dortmund so unwilling to sell, United may have to wait until next summer at least to get their prized possession.