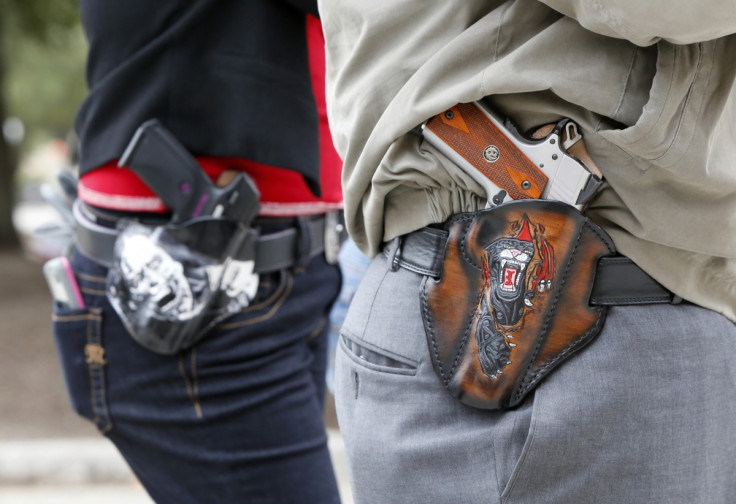 The University of Texas has begrudgingly allowed the carrying of concealed handguns in certain areas of their main Austin campus. The president of the university, Gregory L Fenves, confirmed the news while stressing that he is unhappy with the decision but was forced to allow it based on the new state law that legalised possession of a handgun on the state's college campuses.
"I do not believe handguns belong on a university campus, so this decision has been the greatest challenge of my presidency to date. I empathize with the many faculty members, staffers, students and parents of students who signed petitions, sent emails and letters, and organized to ban guns from campus and especially classrooms. As a professor, I understand the deep concerns raised by so many. However, as president, I have an obligation to uphold the law," Fenves wrote in a campus letter.
The university has also appointed a Campus Carry Implementation Task Force that will create certain guidelines, rules and also create gun-exclusion zones, which will include dormitories, employee offices, voting centres and sporting events.
Anti-gun groups are hopeful that since the legal age required for the possession of a gun is 21 years, it will reduce the number of students bringing weapons to school. However, they are not ignorant to the threat that arms on campus create. Nobel Prize-winning physicist Steven Weinberg has said he will put into his syllabus that his class is not open to students carrying guns.
Students for Concealed Carry, a national group which has been in support of the Senate Bill 11 (SB11) that allows guns on campus, found the university's decision to ban guns in some areas as being in violation of the law and has threatened to take the issue to court.
"President Gregory Fenves chose to punt the issue to the courts rather than stand up to a cabal of fear-mongering professors," the group said in a statement.
The SB11 was signed in June 2015 by Texas Governor Greg Abbott and the Campus Carry legislation will go into effect from 1 August but does not strictly apply to private schools that have the choice to continue to ban them from campuses.