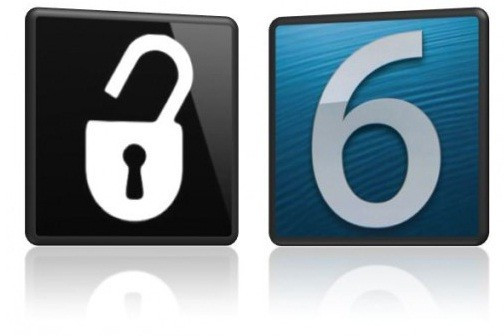 The iPhone Dev Team has recently released RedSn0w v0.9.15b1 with support for iOS 6 jailbreak on A4 devices. It has several significant features including:
a) Restoration from any 5.x iOS to any other 5.x iOS on all devices (having correct blobs)
b) Cydia included in the tethered iOS 6 jailbreak for A4 devices
c) Automatically "Just Boot" tethered while qualifying A4 devices connects in DFU mode
d) Untethered 6.0 jailbreak on old-bootrom 3GS
e) Untethered 6.0 hactivation on any 3GS or iPhone 4
g) Fetch new signed blobs for any IPSW, using Extras > SHSH Blobs > New
h) Deactivate any iPhone, useful for testing users' official unlock status through iTunes.
However, the team has not updated the UltraSn0w version to unlock iOS 6 but there is a solution for this. Users of iPhone 4 and iPhone 3GS can unlock their devices running on iOS 6 using the UltraSn0w fixer for iOS 6. The jailbreaking and unlocking are both different; while jailbreak allows unsigned code to run on an iOS device, the unlocking enables any SIM to be used in a smartphone, notes Redmond Pie.
The UltraSn0w Fixer for iOS 6 only works on iPhone 4 and iPhone 3GS and supports the below mentioned basebands:
a) Baseband 01.59.00 (iPhone 4)
b) Baseband 04.26.08 (iPhone 3GS)
c) Baseband 05.11.07 (iPhone 3GS)
d) Baseband 05.13.01 (iPhone 3GS)
e) Baseband 05.12.01 (iPhone 3GS)
f) Baseband 06.15.00 (iPhone 3GS)
UltraSn0w Fixer for iOS 6 does not work for iPhone 5.
Steps to unlock iOS 6 using UltraSnow Fixer
1) Jailbreak your iPhone 4 or iPhone 3GS running on iOS 6. You may follow the tutorial here to jailbreak your devices
2) Launch Cydia from your Springboard (homescreen). Head over to Manage>> Source. Tap the edit button then the add button. Add the iparelhos repository from http://repo.iparelhos.com
3) Install the official firmware version of UltraSn0w
4) Upon installation of UltraSn0w, you need to install UltraSn0w Fixer for iOS 6 to your phone
You should have an unlocked iPhone 4/iPhone 3GS with both UltraSn0w and UltraSn0w Fixer for iOS 6 are installed.