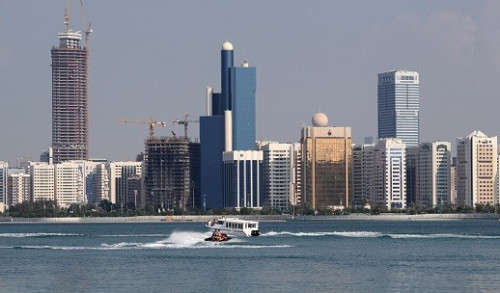 A female manager and a male executive have been jailed for six months for engaging in consensual sex in a private apartment in Dubai.
The couple, who have not been named, met in a nightclub in Naif before going back to the man's apartment in a luxury hotel for sex.
The man, 43, was from the Comoros Islands, and the woman, 39, came from Uzbekistan. According to reports by Gulf News, he agreed to have intercourse with the manager for Dh1,500 (£250) for the night.
Prosecutors charged the women with prostitution, while the man was charged with drinking liquor and having sex outside marriage.
A police lieutenant revealed that the women had initially said she was raped before changing her statement to say that the man had just taken back the money he paid her.
The Dubai Court of First Instance sentenced both to six months in jail. The male defendant received an additional one-month sentence for drinking liquor.
Non-Muslims are only allowed to drink alcohol in the United Arab Emirates in licensed bars, restaurants or clubs. It is against the law to drink alcohol in the street or to be drunk in a public place. For residents, a licence is required for buying alcohol from exclusive shops.
Sex outside marriage is illegal, irrespective of the relationships tourists may have in their own countries. If a women becomes pregnant out of wedlock, the couple can both face a prison sentence. Homosexuality is a criminal offence with the possibility of deportation.
Cases brought for sex outside marriage are common in UAE. In 2013, an Austrian woman was jailed for 16 months after reporting that she had been raped by a male colleague. She was charged with having sex outside marriage, drinking alcohol and making false statements.
She said she was attacked by a man who pulled her into his hotel room, after she asked him to help her find her own room. They had previously had several drinks together.
In 2008, an Australian woman spent eight years in jail after she was gang-raped at the Meridien al-Aqah beach resort while working for an American hospitality company.
When she reported the attack to the police, she was told to sign a statement in Arabic. She later found out it was a confession to having had sex outside marriage and to drinking alcohol.