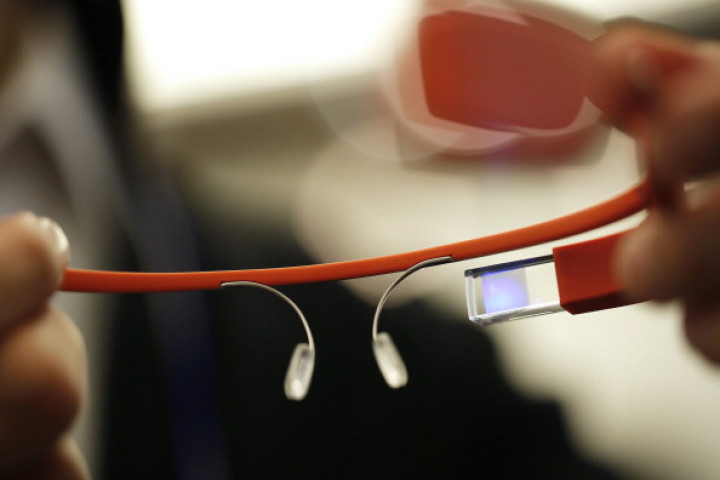 An unreleased Google Glass Enterprise device has been listed on eBay for sale. There are three pictures of the wearable on the site and the device seems to be different from its predecessor – the Explorer edition – which was released in 2013.
It was listed by the owner of a pawn shop in San Francisco for $700 (£485) and is attracting bids in excess of $7,200. Despite Google's decision to halt all Google Glass sales, rumours about a new version of the wearable being launched have been circulating in the tech community for some time now.
Google+ user, Cavin Gabe, had first spotted the listing, according to the Verge. Images of the device show that the wearable has a foldable juncture, meaning that it can be folded just like a traditional pair of eyeglasses. The report further claimed that the device has a power and data port and a new camera LED light. Overall, the device is fairly similar in appearance to that of its predecessor.
According to a 9to5 Google report, the new enterprise edition comes with an Intel Atom processor, which is designed to tackle overheating issues in various models. The device also comes with enhanced battery life and improved WiFi connectivity, thanks to a 5GHz WiFi band which is used for video streaming. It is also rumoured to be waterproof and designed to be protected from external hardware damage.
Given that Google has not announced any plans for this edition of the Google Glass so far, it will be interesting to know how the San Francisco-based pawnbroker managed to get the unreleased wearable, which could be in the testing stage.