Millions of people across the UK on Christmas Day will be opening presents from friends and loved ones that don't work, don't fit, or which they simply don't like.
According to new research by comparison website GoCompare, more than £223m-worth of unwanted Christmas gifts are set to be returned this year. 38% of the 2,000 surveyed kept unwanted presents because they don't want to upset the giver.
"At some time in our lives, most of us have experienced that awkward moment of receiving a present which we either don't like, doesn't fit or we already have," said Claire Peate, customer insight manager at GoCompare.
"But, retailers are under no legal obligation to give a refund for unwanted gifts - unless they are faulty, not as described, or unfit for purpose.
How to resell gifts online with Gumtree or eBay
Anything from smartphones and tablets, to cameras and fitness bands can be sold online through auction sites and marketplaces such as eBay and Gumtree.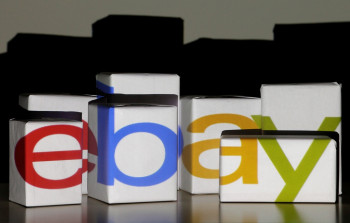 To sell items, you first need to register yourself as a user of the site. Once registered, users need to create a listing for the item and be prepared to post it when the listing ends or the item is sold.
If using an auction site like eBay, it is recommended to make sure the auction ends during times early in the morning or in the evening when most prospective customers will be available to bid.
You can also use third-party sites such as StuffUSell to avoid having to do any of hard work yourself. Such sites usually charge commission rates of around 10%.
How to return gifts
Despite being under no legal obligation to accept returns, many retailers still have their own policies that allow for returns.
"As a goodwill gesture, many high-street stores operate a 'returns policy' which allow you to exchange, or receive a refund, credit note or gift voucher for unwanted presents," Peate said.
Whatever the policy, most items are required to be unused, in perfect condition and still in their original packaging.
There is usually a time limit in which you can return your unwanted gifts and it is advisable to check the receipt for individual store's policies.
How to recycle gifts and give to charity
If you're in a generous mood the best thing to do with your unwanted presents is to give them to charity.
Many charities in the UK welcome unwanted Christmas gifts, particularly children's charities that are able to send toys to under privileged children or sell them on to raise funds.
Barnados has once again appealed for unwanted gifts, including scarves, toiletry gift sets, DVDs, toys and household items.
"You can always find a good home for (unwanted presents) by donating it to a Barnados shop," a spokesperson for Barnados said.
"The money raised from the sale of goods received by our shops goes directly towards helping disadvantaged children."