Asda Boxing Day sales and opening times: Deals on TVs, laptops, tablets, smartphones, games consoles and groceries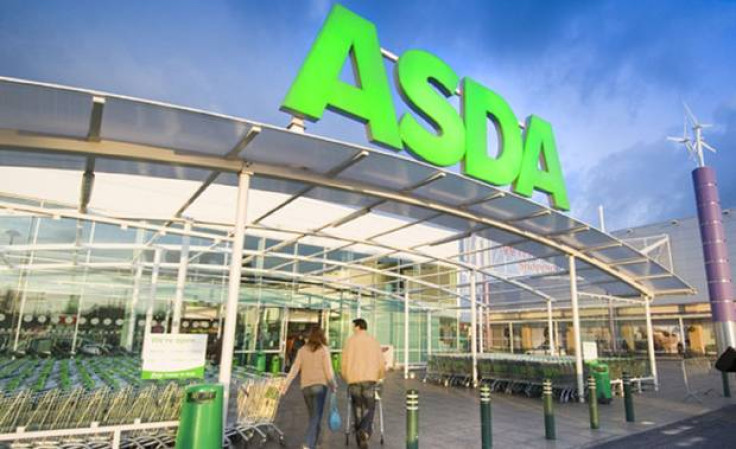 Asda is planning a 50p sale price for many of its grocery items this Boxing Day, as well as big discounts on TVs, laptops, tablets, games, consoles and other electrical items.
The Walmart-owned supermarket featured some of the most popular Black Friday deals this November, including Xbox One game bundles, Beats headphones and Blu-ray players.
A comprehensive list of sale items obtained from Asda by IBTimes UK is included at the bottom of this page.
Massive traffic to Asda's website during Black Friday caused its site to crash intermittently on Black Friday, while increased traffic on Monday caused some home deliveries to be cancelled. Online orders are reportedly up 30% on the same period last year.
"The pre-Christmas sale emerged out of the recession and has been a feature since around 2009," said Diane Wehrle, marketing and insights director at retail analyst Springboard. "That and the arrival of Black Friday as a major sales day, have reduced the prominence of the Boxing Day Sales.
"However, there will still be large crowds shopping on December 26 because it's seen as a day out for the family, a bit of relief from sitting in front of the TV and eating chocolates."
Asda is yet to publicly announce its Boxing Day deals but they are expected to be both in-store and online.
Opening times
Stores throughout the country will be opening at 9am on Boxing Day and will be open until 6pm. On 27 December Asda will be open between 8am and 10pm, and on 29 December will be open between 11am and 5pm.
The sales will take place online from 2pm on 24 December and in-store between 26 December and 18 January while stocks last.
Items included in Asda's Boxing Day sale include a Vax 602 vacuum cleaner, a Morphy Richards nine-in-one upright steam cleaner, a Russell Hobbs microwave and a Breville all-in-one blender.
"We have got a sale that launches on Boxing Day, with computer games, TVs and electrical items such as microwaves, kettles, toasters, George Foreman grills and vacuum cleaners," Asda manager Phil Derbyshire told Crawley News.
"It will also include bedding, duvets; lot's of stuff. And there will be a half-price sale on George clothing from Boxing Day, which is on selected items, but an awful lot of them.
"And there will be a 50p event that launches on Boxing Day and lasts 10 days. A lot of grocery items we are selling for 50p. If you want a Pot Noodle or a can of Heinz beans or Heinz soup, they are 50p from Friday."
Fights and stampedes that have taken place during recent sale events at Asda stores may mean that extra security is required.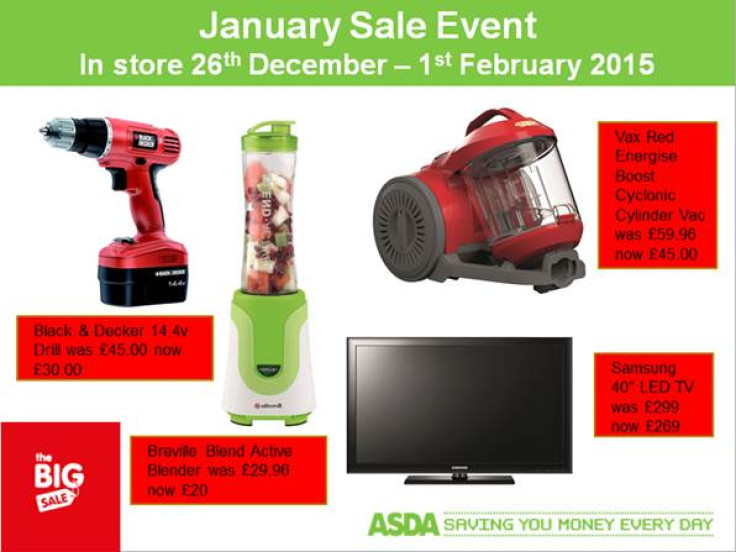 | | | |
| --- | --- | --- |
| Description | WAS | NOW |
| 13.5 Tog Duvet | £16.00 | £11.00 |
| Vintage Patchwork Duvet Set | £12.00 | £9.00 |
| New Land of Nod Duvet Set (PANEL) | £15.00 | £12.00 |
| Butterfly Duvet Set | £12.00 | £9.00 |
| GEORGE LUXURY GOOSE FEATHER 10.5 TOG | £45.00 | £30.00 |
| Marilyn Photographic Duvet Set | £15.00 | £12.00 |
| Bath Sheet Colour 2 Calypso | £4.00 | £3.00 |
| GEORGE HOME MEMORY FOAM PILLOW | £12.00 | £10.00 |
| Bath Sheet Colour 1 Natural | £4.00 | £3.00 |
| Photographic Vegas Lucky Strike Duvet Set | £15.00 | £12.00 |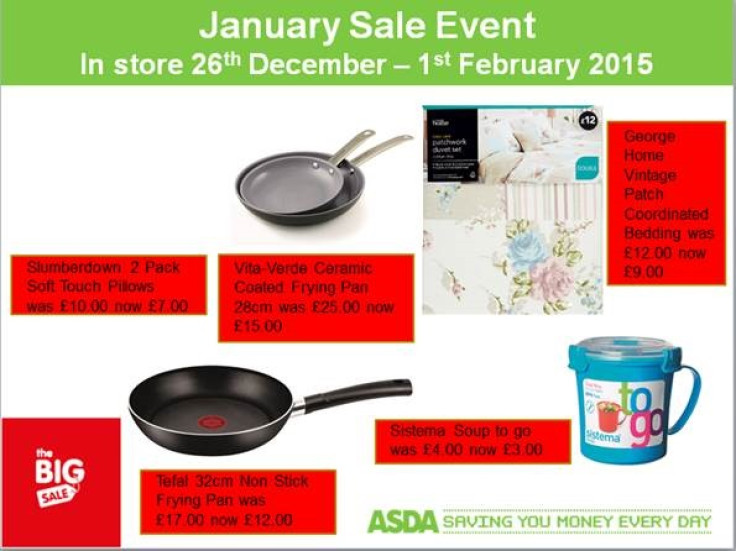 © Copyright IBTimes 2023. All rights reserved.