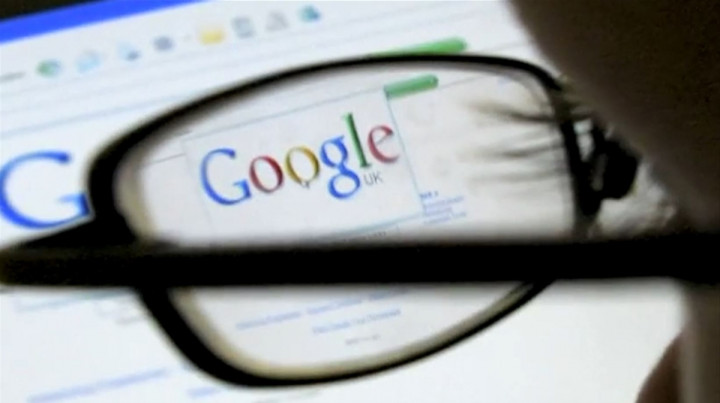 Internet major Google is all set to introduce a new feature which will allow people to automatically connect with other devices, places and people close by.
According to a report in Android Police, this feature termed 'Nearby' would allow users to share information easily, and even get real-time information about the place around them.
Google's Nearby is expected to start seeding within the next Google Play update. The possibility of the Nearby feature being unveiled during this month's Google I/O 2014 conference cannot be ruled out as well.
Although the exact specifics of using Nearby are unknown at this point in time, Android Police states that when Nearby is turned on, various other features of the device such as Wi-Fi, Bluetooth and the microphone are turned on automatically by Google. These coupled with Google+ and other Google services would enable users to connect, and share data with other devices and people around.
Since Google+ is rumoured to play an active role, the Nearby feature would obviously require users to sign in to their Google accounts.
Nearby is also said to have the capability to recognise other devices in the vicinity through audio signals via the microphone. It will transmit these signals to numerous Google servers that verify them and provide the necessary authentication for Android users to connect with other Android users.
Also, upon activation of Nearby, the location history would activate for a particular user account, along with the Location Reporting feature, that enables Google to store and report location data.
Going by the available data, Nearby should give users a host of dynamic options.
However, considering that Google automatically opens up a smartphone's mic and records signals, the possibility of people crying 'privacy rights breached' cannot be ruled out. But, with an authentication mechanism expected to be put in place, users should be able to choose whether they prefer sharing data or not.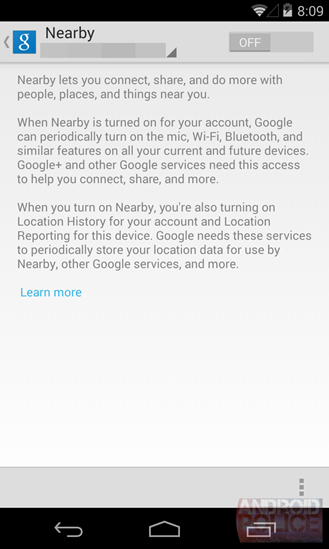 Late last year, Google acquired a new application termed 'Bump' that allowed users to share data between two devices by bumping them against each other. However, the company stopped offering Bump from January this year.
Now, with the Bump-like Nearby feature expected to be released soon, data sharing between devices can be expected to receive a shot in the arm.