A letterbox bizarrely located in a very hard to reach location is proving a mystery which has got even mind-reader Uri Geller baffled.
The master illusionist and mind-reader admitted he had "never seen anything like it," after spotting the small post box on a buttress of the bridge in Sonning-on-Thames, Berkshire.
Spoon bender extraordinaire Geller, 66, has lived in the picturesque home counties town for 33 years, yet there is no clue about where the inconveniently located post-box comes from.
Recent images of the same section of bridge show it without any sign of the red letterbox, fuelling the mystery.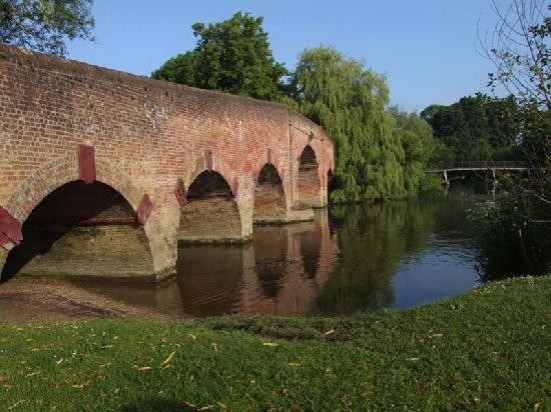 Geller, who has a reputation as a psychic, told BBC he suspected it may have been placed there by the ghost of a small girl which reputedly haunts the bridge.
"This is a very unusual village," he revealed. "There are many sightings of a ghost child that walks on the bridge. Maybe it was the ghost of a mischievous little girl."
Equally clueless about the mystery was Royal Mail itself, which is responsible for the country's 115,000 letter boxes.
Spokesman Val Bodden said: "The recent appearance of a postbox frontage on the side of the river bridge at Sonning is a mystery to us.
"It is certainly not an operational posting facility and we have no knowledge of how it arrived at this location."