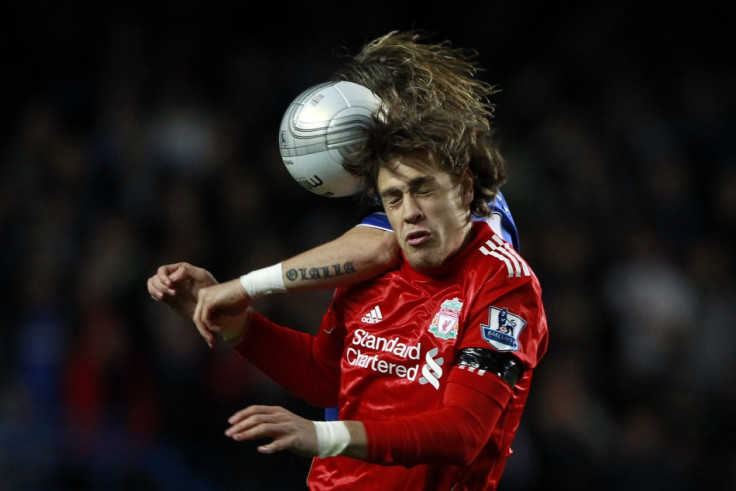 Sebastian Coates has revealed that he feels like Anfield is his second home, with the Uruguayan defender still adjusting to life in England.
Coates was signed by Kenny Dalglish at just 20 years of age, and made the move from South American side Nacional to Merseyside at the end of August.
Within three weeks, the youngster had already made his debut for Liverpool against Tottenham, and was thrown into one of the globe's top leagues alongside big name summer signings Jose Enrique, Jordan Henderson and Craig Bellamy.
And while it has been a culture shock for Coates making the move to a club the size of Liverpool at such a young age, the centre back believes he made the right decision.
"I have only played away from home so far and it would be very nice to play at Anfield," Coates told LFC magazine. "You can see the passion there is in the crowd. You can see it sitting on the bench but it would be much nicer to see it playing on the field.
"It hasn't really come as a surprise to me because I had already heard of the passion that Liverpool fans had but being told about something and then seeing it for yourself first hand are two different things.
"In other parts of the world, the fans of other clubs are also passionate about their teams but here I believe that the passion of the fans is special. It makes it very difficult for the teams that come to visit Anfield."
The differences between South American and English football were immediately apparent to Coates, but he insists he's learning and following in the footsteps of Luis Suarez, who is now a star in the Premier League after spending some time away from his home town in Uruguay.
"English football is more dynamic. It is faster but little by little I am trying to adapt better to it," he explained.
"I have obviously come from a league which is much slower than this where there is much more time to think about what you are going to do, but I understand this is an area I need to improve.
"I need to change but I think I am making those changes and adapting well to the English league and I reckon with the passing of time I will get better and better."
But Coates has set a deadline date to be a regular starter for Liverpool, with the starlet saying: "I think a year will be long enough for me to adapt.
"I am learning a lot from Jamie Carragher, from Daniel Agger and Martin Skrtel. And it is logical for the team and the club to expect me to adapt within a year so I am going to do my best to do so and I think I will achieve it."