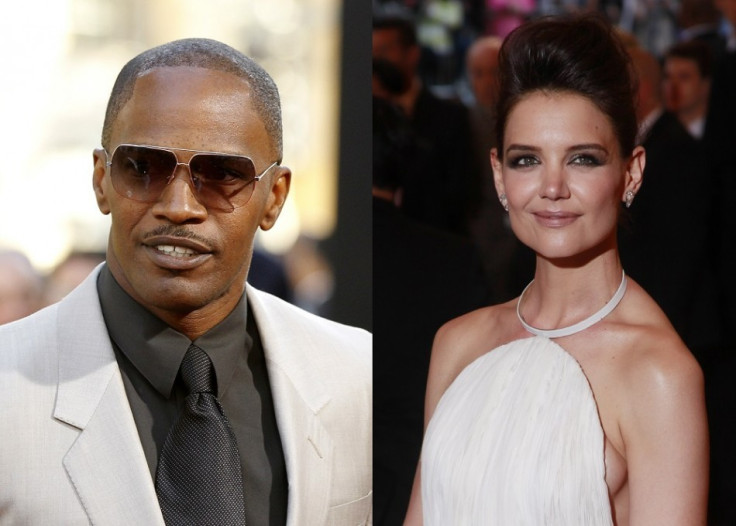 Academy Award winning actor Jamie Foxx has reportedly denied rumours that he is dating Katie Holmes.
Rumours suggesting that the two are in a romantic relationship started after Us Weekly published a photo of Foxx and Holmes holding hands at a studio.
The 47-year-old Django Unchained star, whose real name is Eric Marlon Bishop, spoke to TMZ, as he left a bank in Westlake Village, outside Los Angeles.
"Oh come on, you guys have been trying to make that stick for three years," he said, when asked how things were going on with Tom Cruise's former wife, adding: "We're just friends."
"As a matter of fact Anthony Zuiker, creator of 'CSI', he offered us an animation project and we're working on that. They have been trying to do that for three years - just stories I guess. You just have to respect - that's just part of our lives," he added.
The 36-year-old actress, who has an eight-year-old daughter named Suri, with the Mission Impossible actor, admitted she is ready for love again in an interview with People.
"I'm a very loving person. Of course I'm open to finding love again," she said.
"What I've come to understand is that your dreams will happen, but they might not happen when you want them to. There are some things you just have to wait for," Holmes added.