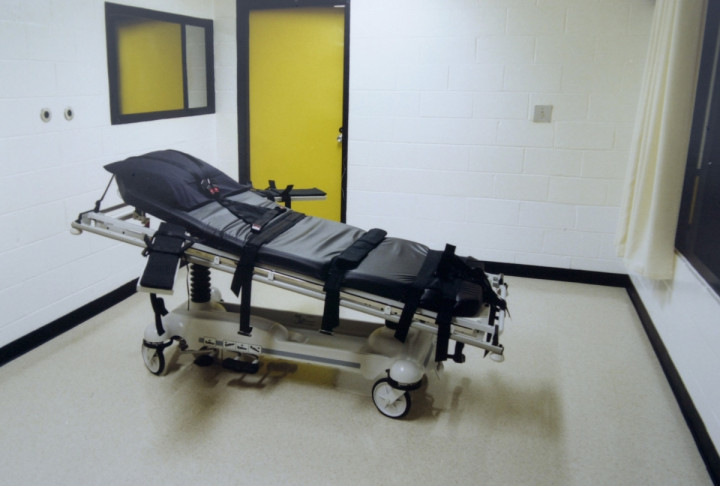 Two out of three prisoners on death row have been executed amid the scrutiny over the secretive way states are executing inmates in the wake of recent botched lethal injections.
Marcus Wellons, 59, was put to death for the 1989 rape and murder of a teenager in Cobb County, Georgia, in the state's first lethal injection where the source of the deadly drug was cloaked in secrecy.
John Winfield, of Missouri, was executed shortly after midnight for the murder of two St. Louis County women in 1996.
Wellons was the first prisoner to be put to death in the US since the botched execution of Clayton Lockett in Oklahoma on 29 April 2014.
Concern over the use of lethal injections on death row prisoners has been mounting since the incident, while controversy grows over the secrecy about the source of drugs used for lethal injections.
Last year, Georgia introduced a new law that declared the identity of anyone involved in the execution process, including compounding pharmacies that produce the drugs to order, a "confidential state secret".
Marcus Wellons
Wellons was pronounced dead at 11.56pm after his final appeals were denied by the US Supreme Court. The Associated Press reported that no complications in his execution were apparent.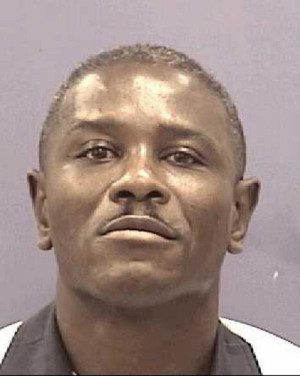 According to NBC News, Wellons apologised to the family of India Roberts, the teenager he was convicted of killing in 1989.
"I ask and hope they will find peace in my death," he said. Wellons then thanked his family and friends for their support, adding: "I'm going home to be with Jesus."
In 1993, a Cobb County jury sentenced Wellons to death for the rape and murder of 15-year-old Roberts in a townhouse in Vinings which belonged to Wellons' girlfriend. She was believed to have been raped and later strangled with a telephone cord.
John Winfield
Winfield, 43, was executed after the US Supreme Court denied his lawyer's request for a stay of execution. His clemency petition was denied by Missouri governor Jay Nixon shortly after the Supreme Court's decision.
Winfield was sentenced to death in 1998 for blinding his ex-girlfriend, Carmelita Donald, and killing two other women in a 1996 shooting spree. The rampage was sparked by Winfield's jealousy over Donald dating another man.
John Henry
Florida is moving ahead with the execution of a third prisoner, John Henry, despite claims he is mentally and intellectually disabled.
Henry stabbed his estranged wife, Suzanne Henry, to death days before Christmas in 1985. Hours later, he killed her 5-year-old son from a previous relationship.
According to the Tampa Bay Times, Henry is due to be executed at 6pm local time at the Florida State Prison in Raiford.
Death row drug shortage

Death rows across the US are facing dwindling drug inventories and upcoming expiration dates, which are voiding batches of drugs.

"States are now buying drugs from illegal sources, ordering new ones from compounding pharmacies or trading with other states," Jennifer Moreno, a staff attorney with the Death Penalty Clinic at the University of California, Berkeley, told Newsweek.

The crisis began in 2011, when the US-based pharmaceutical firm Hospira announced that it would no longer manufacture Pentothal - sodium thiopental - the anaesthetic used in executions to numb the pain of the potassium chloride used to shut down the heart.

Hospira complained about drug "misuse" among American prisons, as officials had continued to use Pentothal for executions against the company's wishes. The move left the majority of death rows without a steady supplier of lethal injection agents.

State-sponsored death has come to rely largely on secrecy to find alternatives within the US without disclosing the identity of pharmaceutical companies or the acquired drug. The practice is aimed to shield the supplier and the drug from legal scrunity and policy activism exercised by European organisations, such as Reprieve.