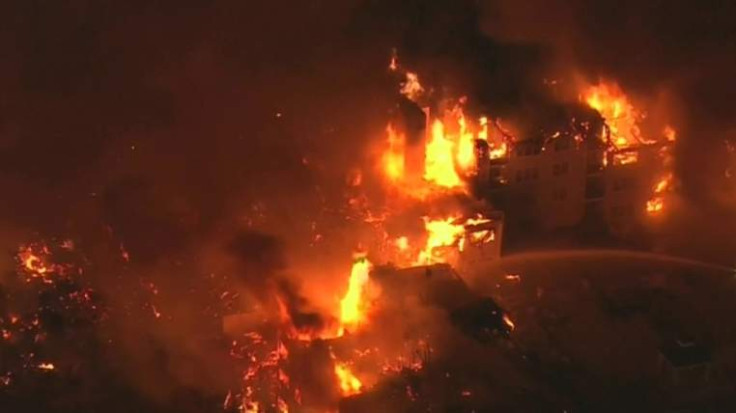 Fire-fighters have battled a massive fire in a New Jersey apartment complex.
Flames and smoke from the fire were visible from New York City across the Hudson River.
The blaze began at around 4.30pm (9.30pm UK time) at The Avalon at Edgewater in the city of Edgewater. The entire building was engulfed in flames hours after the fire first started.
Hundreds of residents were evacuated from the flats and led to safety in a nearby school as the blaze tore through the building.
Authorities confirmed that everyone in the four-storey building was able to get out safely. There were no reports of injuries.
Resident Hamza Abdul told the local newspaper The Record: "I can't believe it. It's all ashes now."
New York Yankees announcer John Sterling, who lived at the complex said there was no knowing what condition their homes would be found in.
"I don't know what to expect," he said. "Now, I have nowhere to go. And I need a toothbrush."
Edgewater Mayor Michael McPartland declared a local state of emergency. He said schools would be closed on Thursday and access to roads would be restricted until further notice.