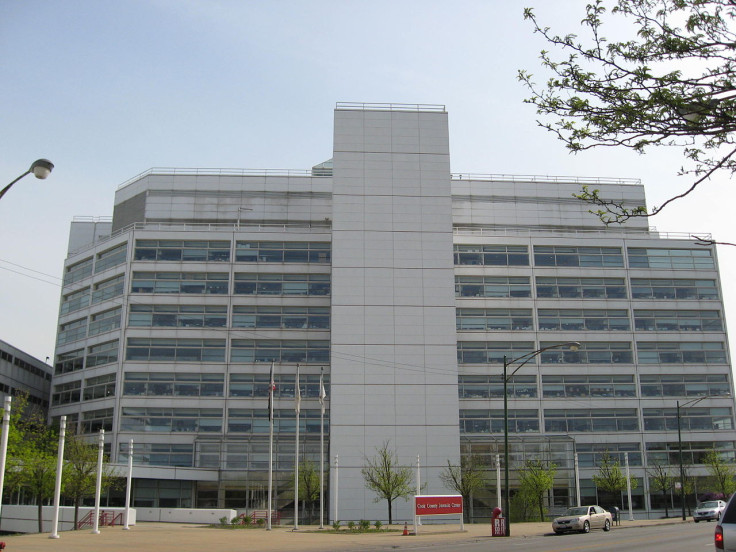 A teenage basketball player in Cook County Jail, Chicago, has cost the jail more than $1m (£650,000) in medical bills after swallowing a range of objects.
Lamont Cathey, 17, is in custody after failing to raise a bail bond on a burglary charge. While in prison he has swallowed screws, needles and other items.
The authorities at the jail told the Chicago Tribune that the case illustrates the difficulties of imprisoning youths who might have mental health issues.
"This case to me is a perfect example of the failure of the criminal justice system," said Cook County jail's executive director, Cara Smith. "It's been a crushingly sad and very frustrating case."
Cathey has been an inmate for 16 months, following arrest for allegedly stealing money from a restaurant safe. He could not supply a $5,000 bail bond and was remanded in custody.
Last year a plea deal fell through which would have allowed him to attend a boot camp instead of jail. It was at that point that he started swallowing objects. To date, as well as screws and needles, he has ingested a thumb-tack, strips of leather and some of the components of a medical device he dismantled.
"He's literally eating the jail," said Smith.
Cathey has been hospitalized 24 times and has had several operations to remove objects from his digestive tract.
Cathey's lawyers have made court submissions to say that he needs urgent psychiatric care. "Lamont requires structured, long-term psychiatric residential treatment," stated one of the filings.
Officials at Cook County Jail say that almost a quarter of the 8,000 inmates have mental health problems. They would like more funding for treating psychiatric issues.
Meanwhile the sheriff's office moved Cathey to a newer section of the jail last week and that his condition seems to have improved.
According to the Handbook of Clinical Child Psychology, between 4%-26% of institutionalised people engage in pica – eating non-food items. This eating disorder has been linked to poor nutrition and mental health disorders such as obsessive-compulsive disorder (OCD) and schizophrenia, but its actual cause is not yet known.