US intelligence chief says government security agencies may spy on citizens via Internet of Things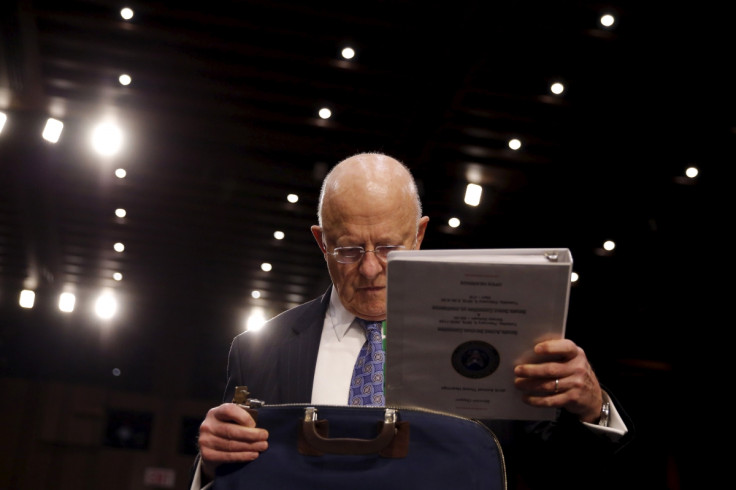 US intelligence head James Clapper has confirmed that US government security agencies may make use of new Internet of Things technology to amplify their surveillance reach and abilities.
He made the statement in a threat assessment testimony to the US Senate on 9 February, in which he also outlined the various immediate cyber and national security threats against the US.
Although he refrained from specifically naming any government intelligence and security agency, which may choose to employ such tools to further its surveillance endeavours, security experts believe that synced smart-home devices may provide easy access to data.
The intelligence chief said, ""Smart" devices incorporated into the electric grid, vehicles — including autonomous vehicles — and household appliances are improving efficiency, energy conservation, and convenience. However, security industry analysts have demonstrated that many of these new systems can threaten data privacy, data integrity, or continuity of services." He also added, "In the future, intelligence services might use the IoT (Internet of Things) for identification, surveillance, monitoring, location tracking, and targeting for recruitment, or to gain access to networks or user credentials."
Cybersecurity threats topped the intelligence head's list of "worldwide threats" against America, which also included terrorism, counterintelligence, weapons of mass destruction and transnational organised crime, to name a few. The Islamic State (ISIS) also made it to the top of Clapper's threat assessment. However, immediate concerns to be addressed involved "homegrown extremists", who, according to Clapper, pose a much bigger threat to national security than IS (Daesh) or al-Qaeda.
Citing the recent San Bernardino and Chattanooga shooting incidents as examples, he said, "US-based HVEs (homegrown violent extremists) will probably continue to pose the most significant Sunni terrorist threat to the US homeland in 2016." He also indicated the need to address the vitality of limiting the Islamic State's social media friendly recruitment strategies by claiming that domestic extremists may "draw inspiration from the group's highly sophisticated media without direct guidance from ISIL leadership and individuals in the United States or abroad".
In efforts to utilise new-age technology to limit violent extremists, international governments seem to be adopting the disturbing trend of prioritising national security over citizens' privacy. It remains to be seen, whether a balance between the two can be reached legally, technologically and securely.
© Copyright IBTimes 2023. All rights reserved.