US federal investigators have still not been able to crack the encrypted mobile phone used by one of the attackers who carried out a mass shooting in San Bernardino in December 2015, the director of the FBI has said. James Comey told the Senate Intelligence Committee that the case highlighted the need for backdoor access to encrypted devices in commercial use, which he said were "overwhelmingly affecting" law enforcement operations.
He warned that terrorists and criminals were "going dark" by using sophisticated encryption technology that was increasingly hard to monitor.
Married couple Syed Rizwan Farook, 28, and Tashfeen Malik, 27, opened fire with assault rifles at a holiday party in San Bernardino, California, on 2 December killing 14 people. It was the deadliest attack on US soil since a school shooting in Connecticut in 2012, with federal investigators trying to deduce whether the radicalised couple acted independently or had links to the Islamic State (Isis) militant group.
'Grave risks'
"In San Bernardino, a very important investigation to us, we still have one of those killers' phones that we've not been able to open," Comey is quoted as saying by the AFP news agency. "It's been over two months now and we're still working on it."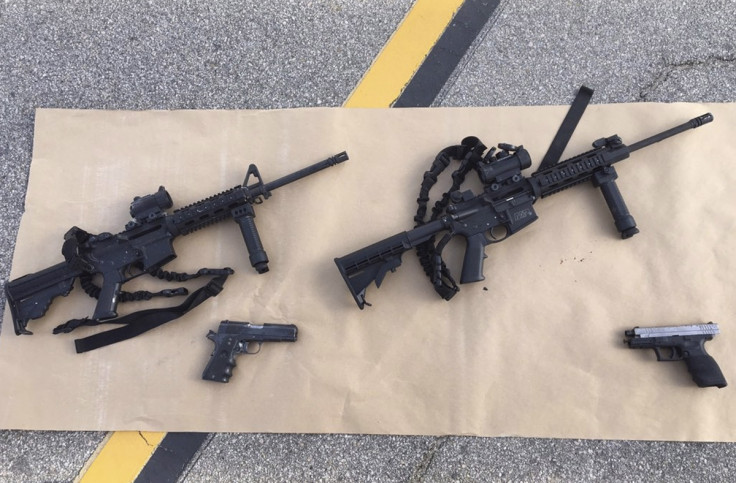 Law enforcement officials have long argued the case for greater access to encrypted devices, with tech companies such as Apple, Microsoft and Google urged to make it easier for governments to access private communications. But critics say offering backdoor access to an encrypted device compromises its security and privacy.
Director of National Intelligence James Clapper said: "Those devices are going to hold the evidence of child pornography, communications that someone made before they were killed, before they went missing.
"So it is a big problem with law enforcement armed with a search warrant when you find a device that can't be opened even though the judge said there's probable cause to open it."