US Navy announces 'Silent Nemo' – the underwater tuna fish spy drone
The US Navy hopes the underwater drone can be used for spy missions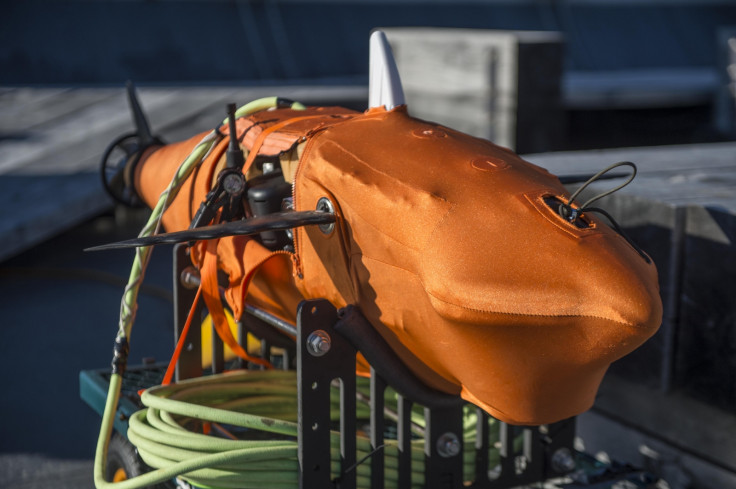 The US Navy have unveiled their latest piece of drone technology after the it successfully completed underwater testing.
GhostSwimmer has been designed for underwater surveillance missions and has been modelled to look like a Bluefin tuna fish in order to blend in amongst the sea life.
Nicknamed Silent Nemo, the spy drone includes fins, tail and a realistic looking nose. The unmanned drone weighs nearly 100lb and can operate at depth as far as 300ft below the water surface.
It is hoped that the drone could be used effectively for scanning the hulls of ships for mines and carrying out covert missions.
Michael Rufo, director of Boston Engineering's Advanced Systems Group, commented that he believed the drone will prove to be a useful piece of kit for the Navy: "GhostSwimmer will allow the Navy to have success during more types of missions while keeping divers and sailors safe."
He added: "It swims just like a fish does by oscillating its tail fin back and forth.
"The unit is a combination of unmanned systems engineering and unique propulsion and control capabilities."
"This project and others that we are working on at the CRIC are important because we are harnessing the brainpower and talents of junior sailors," said Captain Jim Loper, department head for Concepts and Innovation, Navy Warfare Development Command (NWDC).
"Our mantra is 'you have permission to be creative'. We want our people to go out there and dream big dreams and put them into action.
"We want to see projects like this replicated throughout the fleet."
This isn't the first fish-like robot submarine to be created. In 2013 scientists from the National University of Singapore's (NUS) Department of Electrical & Computer Engineering developed a robot carp.
The robot was able to mimic the movements of a real carp, and was more energy-efficient than other autonomous underwater vehicles.
© Copyright IBTimes 2023. All rights reserved.