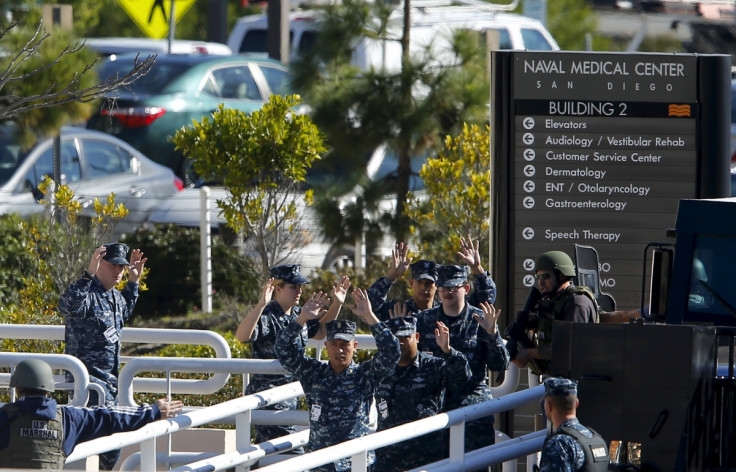 Reports of an active shooter and gunfire at the US Naval Medical Center in San Diego were unfounded, US Navy officials announced. Officials said that a single witness reported hearing three shots in the basement of a building around 8am PST/4pm GMT, triggering law enforcement to descend in the medical centre.
Authorities interviewed the witness and cleared the building into the afternoon but found no sign of foul play, Reuters reported. "We did an initial clearing of the building and found nothing that would indicate any kind of dangerous situation," Navy Captain Curt Jones, the commanding officer of the Naval facility, said during a press conference.
According to Reuters, seven law enforcement agencies, including US Marshals, SWAT teams and an armoured vehicle from the San Diego County Sheriff's Department responded to the reporting shooting. Officers armed with rifles and dogs searched the building, as employees evacuated with their hands raised.
Jones continued: "As of right now, we have found absolutely nothing that indicates there were any shots fired. There are no casualties at this time." Additional information about the witness and what they saw or heard was not immediately available, according to CNN. A US military official said investigators were interviewing the witness.
"I'd like to emphasize, we take all reports like this very seriously. We do a lot of training to help people recognise what they're suppose to do in the event of an active shooter," Jones added.
The medical centre initially had advised the building's occupants to "run, hide or fight" in a post published on its Facebook page. Reuters reported that all non-emergency response staff were told to stay away from the facility. According to NBC News, employees also received this text message alert: "CODE WHITE NMCSD. SHELTER IN PLACE AND STAND CLEAR OF BUILDING 26 POSSIBLE ACTIVE SHOOTER IN BUILDING."
The alleged shooter was reported in Building 26, which houses a gym and barracks. Three schools — a local middle school and two high schools — were placed on lockdown as a precaution following the shooting report.