A senior US army official has put Australia in a spot and has asked the country to choose between Washington and Beijing, over the Asian country's military activities in the South China Sea. Colonel Tom Hanson has also suggested that Canberra take a more aggressive stand on the territorial dispute.
As tensions mount in the hotly contested waters, the assistant chief of staff to the US Army also asked Australia whether it wants to opt for its long-standing alliance with the US or closer economic ties with China.
"It's very difficult to walk this fine line between balancing the alliance with the United States and the economic engagement with China," Hanson told ABC Radio National. "At some point there is going to have to be a decision about which one becomes more of a vital national interest for Australia, in my opinion."
According to Reuters, Hanson's statement comes after a booklet published by Australian parliament warned the country's lawmakers to be vigilant about China's intentions in the territory. It has also come ahead of the G20 Summit that China will be hosting for the first time on 4 and 5 September. Hanson stressed that Canberra needs to establish that it is committed to protecting regional stability in Asia Pacific and should do so at the G20 meet.
Although its navy has regularly sailed in the disputed waters, Australia has not conducted freedom of navigation patrols. It has not sailed within the 12 nautical miles of China's artificial islands in Spratly or Scarborough Shoals.
"Clearly China believes they have an opportunity and they feel empowered to flout that so a demonstration by Australia would be welcome," Hanson said.
Responding to his comments, Australia's Foreign Minister Julie Bishop said: "We are balancing relationships between our largest strategic ally and our largest trading partner with deft diplomacy, consistency and pragmatism."
As a close ally of the US, Canberra could play a "very consequential" role should a war break out between the two military powers if tensions with China escalate, a former top intelligent adviser to President Barack Obama said.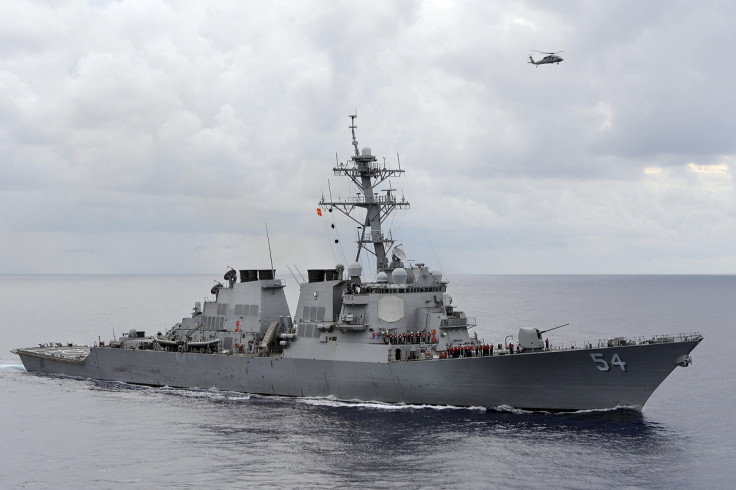 "Depending on the cause and focus of the conflict, other East Asian states would mostly side with the United States in varying degrees: from support ranging from permission to use bases to the possible commitment of forces [for instance Australia, New Zealand, the Philippines]," a 115-page document by a Washington-based think tank suggested.